Mrs. Sheryl Sarno-Granet
Teacher of the Year 2020-2021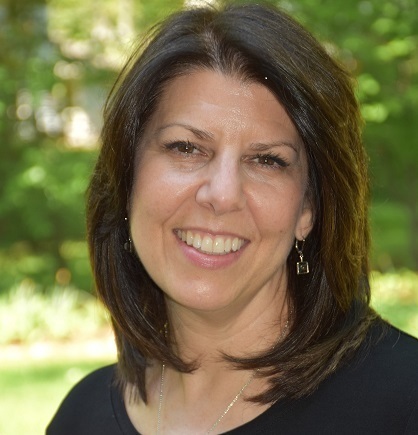 Hanover Park High School conducts a program to recognize and honor outstanding teachers in the school. The goal of this program is to honor teachers who have clearly demonstrated effective instructional techniques, a positive interaction with students, and the development of feelings of self worth, and a love of learning in students.
This year's honoree is dedicated and committed to the students of Hanover Park and to the teaching profession. She has been described as caring, passionate, involved in the total school program, and an inspiration to both students and staff.
Our honoree is a member of the Business Education department who proudly teaches such courses as Marketing, Intro to Business, Freshman Seminar, and Personal Finance. She does a tremendous job welcoming our freshman students to HP and helping them to become acclimated to high school while teaching Freshman Seminar. Her students annually develop exciting and thoughtfully successful service learning projects that have benefited our local community, our soldiers abroad, and those in need. Our honoree regularly teaches our students life lessons and life skills to ensure that they become caring, intelligent, and thoughtful adults.

Our honoree goes above and beyond for the students and for this school. She is the advisor to the Stock Market Club and the World War II/Military History Club. Our honoree is also the chairperson of the Student of the Month committee and assists the administration in selecting these recipients each month. Additionally, she makes a point to attend student athletic and co-curricular events throughout the school year and memorializes these events for students and staff by taking photos and sharing them with the school community. It must be noted that all of these activities are purely voluntary and our honoree does them because she cares about our students and our school. It has been noted by her colleagues that our honorer is an extremely hardworking teacher. She is creative in the classroom and her daily lessons are extraordinary. One staff member stated, " Her work ethic is commendable - she is always communicating with parents and makes every effort to allow her students the opportunity to succeed. She offer support to her colleagues in ways of creative lesson plans and ideas and she constantly adapts the course content to remain relevant and is willing to share these materials with her department so that the students benefit from her efforts." It has further been stated that our honoree is an example of everything a teacher should be. She gives her time to her students and supports them regularly both in and out of the classroom. She is one of the most caring educators that we have on the Hanover Park High School staff.



Congratulations Mrs. Granet, you truly are an inspiration to your students and
to your colleagues.