The Hanover Park PTO has the Spirit Shop open to help you get ready for the new school year.  We have Black Out shirts, White Out shirts, Pink Out shirts, and general HP merchandise for you to order. Freshmen will want these so they are ready for Spirit week and Athletic events. Teachers, Parents, and Family are also welcome to order merchandise. So help us to fill the school and towns with HP Spirit!!! Order now and it will be ready for Freshmen Orientation and the First Day of School for pickup. 
https://ptoshop.itemorder.com/shop/home/

Members of the HP boys soccer team volunteered at the House of Mercy Mission in Newark yesterday. The boys assisted in unloading a delivery truck from the food bank that will now be distributed to those in need locally. Great work boys and thank you for your service!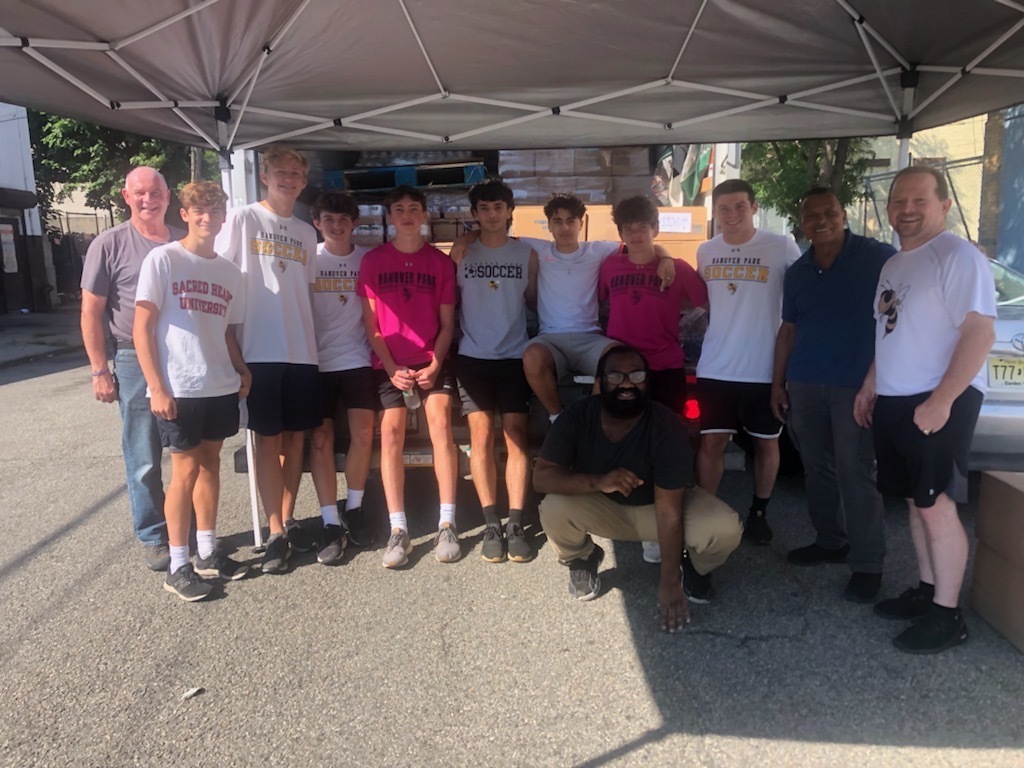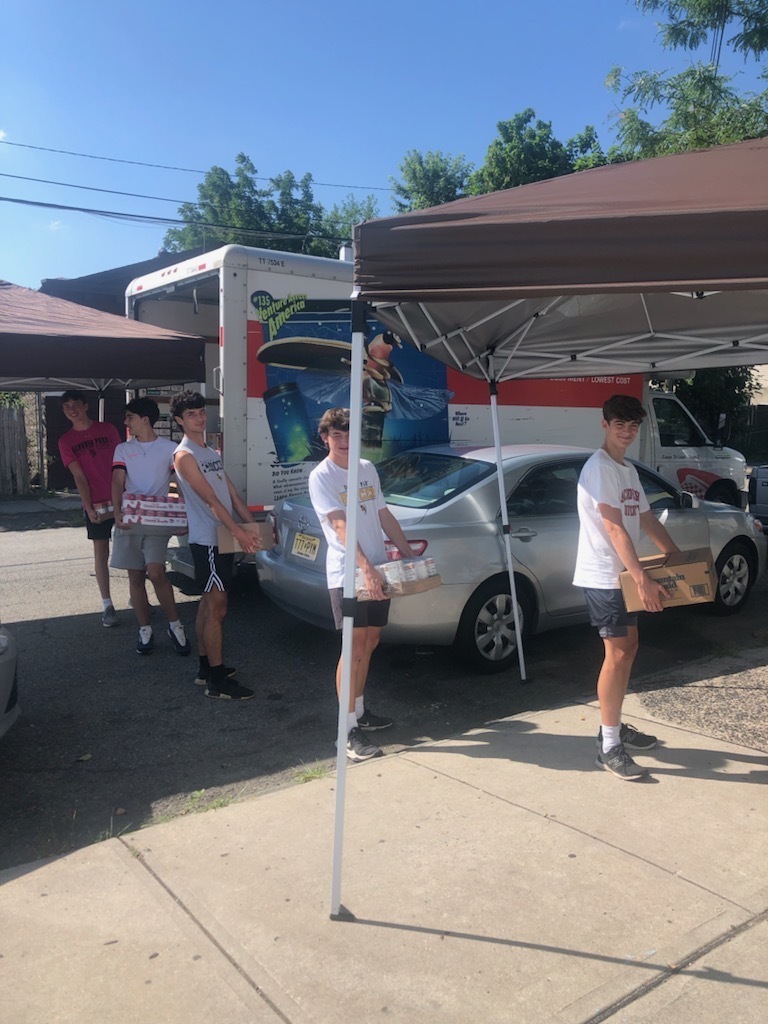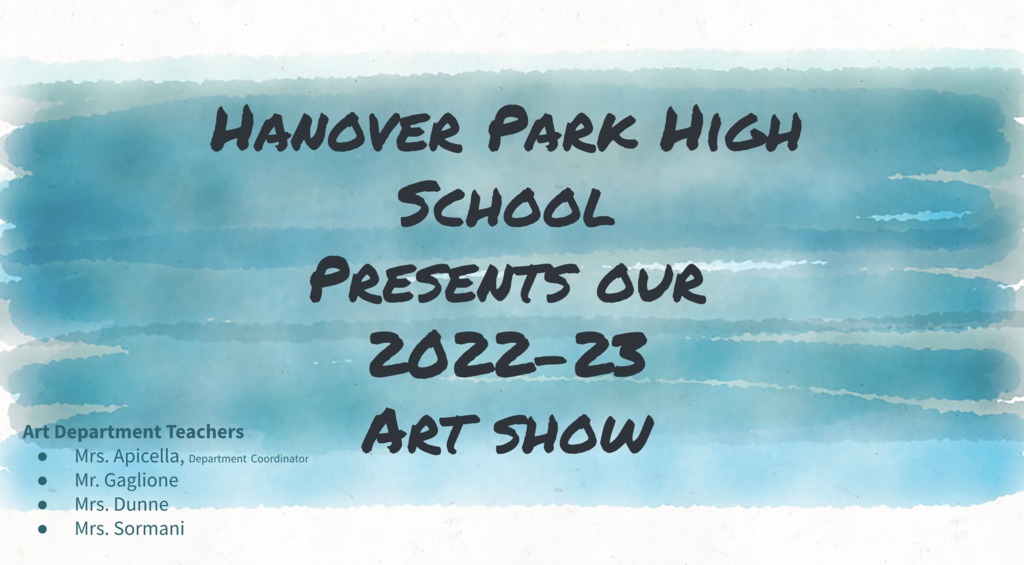 Congratulations to Will Sacher for being recognized as a National Merit Commended student! Great job Will and good luck at Emerson College next year!!!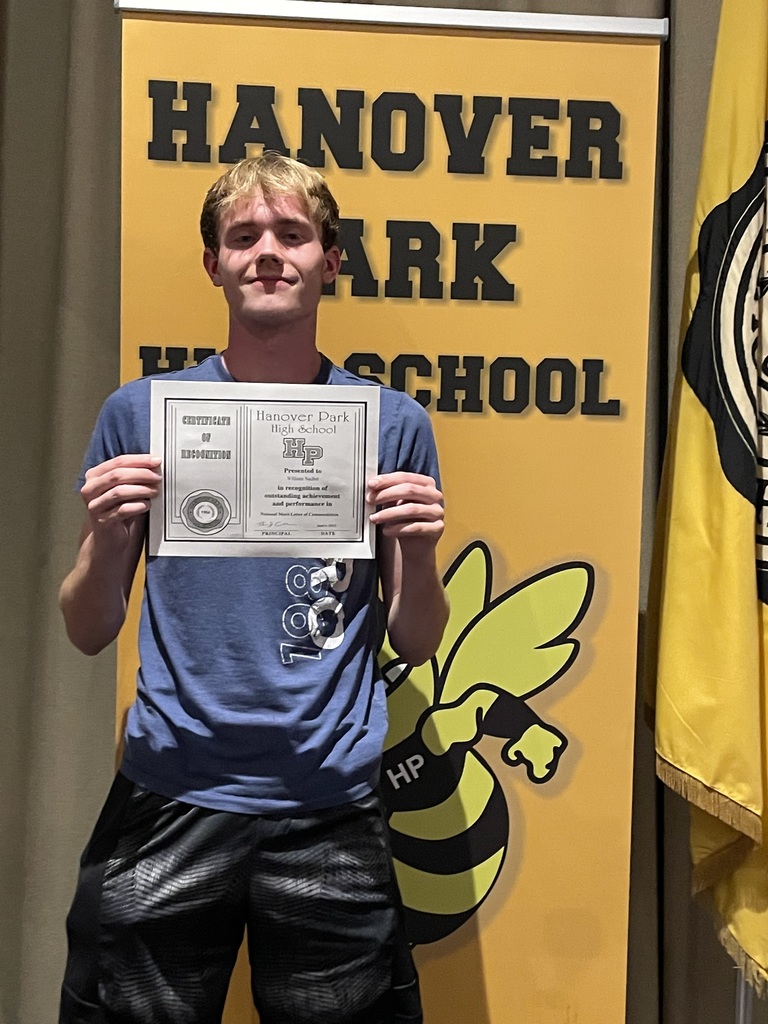 Congratulations to the HP Class of 2022! Please see the list of outstanding college acceptances for this amazing graduating class! Talented students headed across the country to take on the world! Good luck to everyone!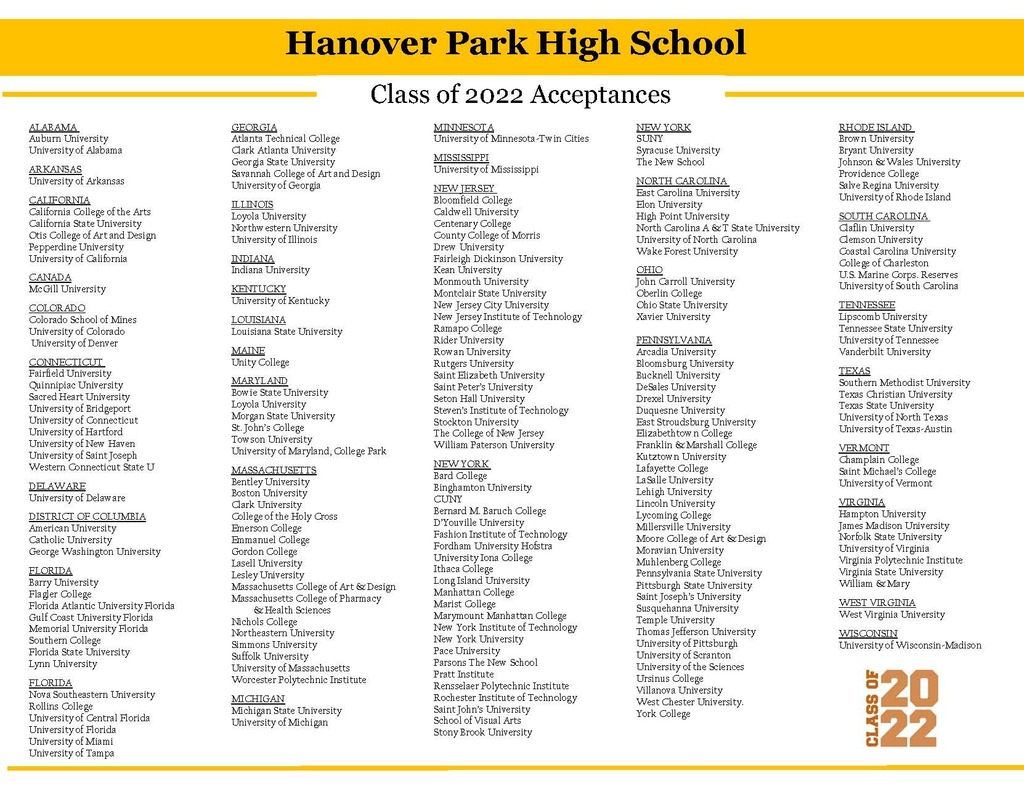 The annual senior class mural is complete and the class has officially left their mark on the wall of the cafeteria! Thank you to senior Alexandra Anderson for designing and painting this beautiful mural! Congratulations to the HP Class of 2022!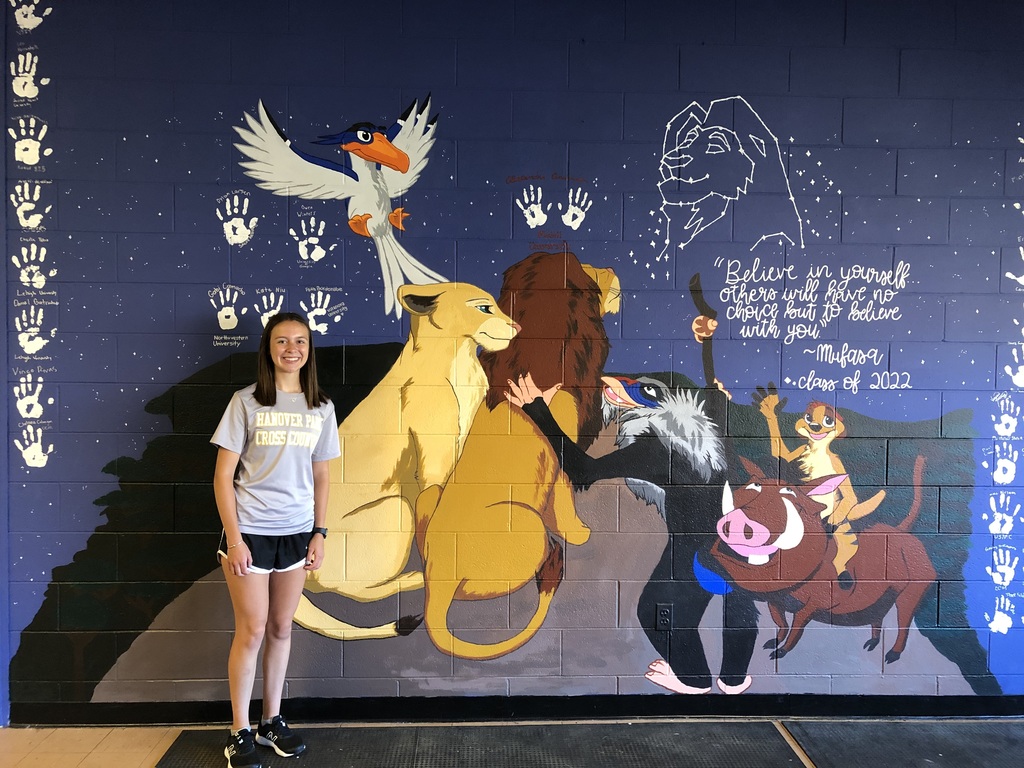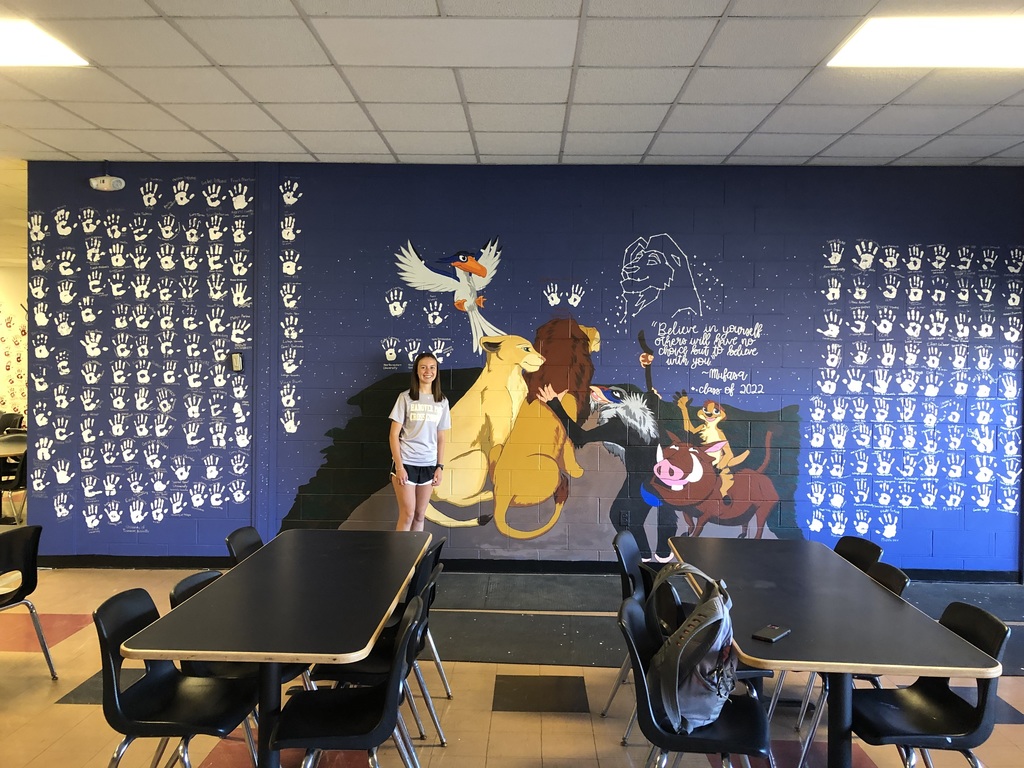 Mrs. Lurz's AP Calc classes are sending positive HP vibes to the students and families of Uvalde, Texas. The banner and chain link of support will be shipped to Uvalde in support of those who are suffering after the tragic events that occurred there.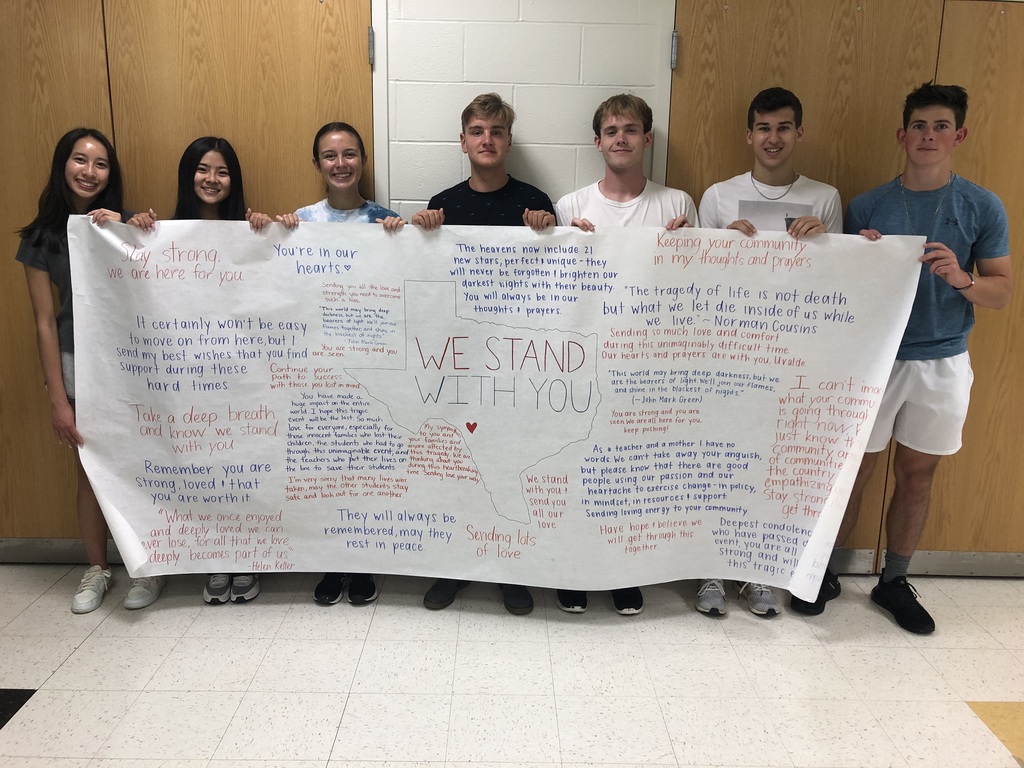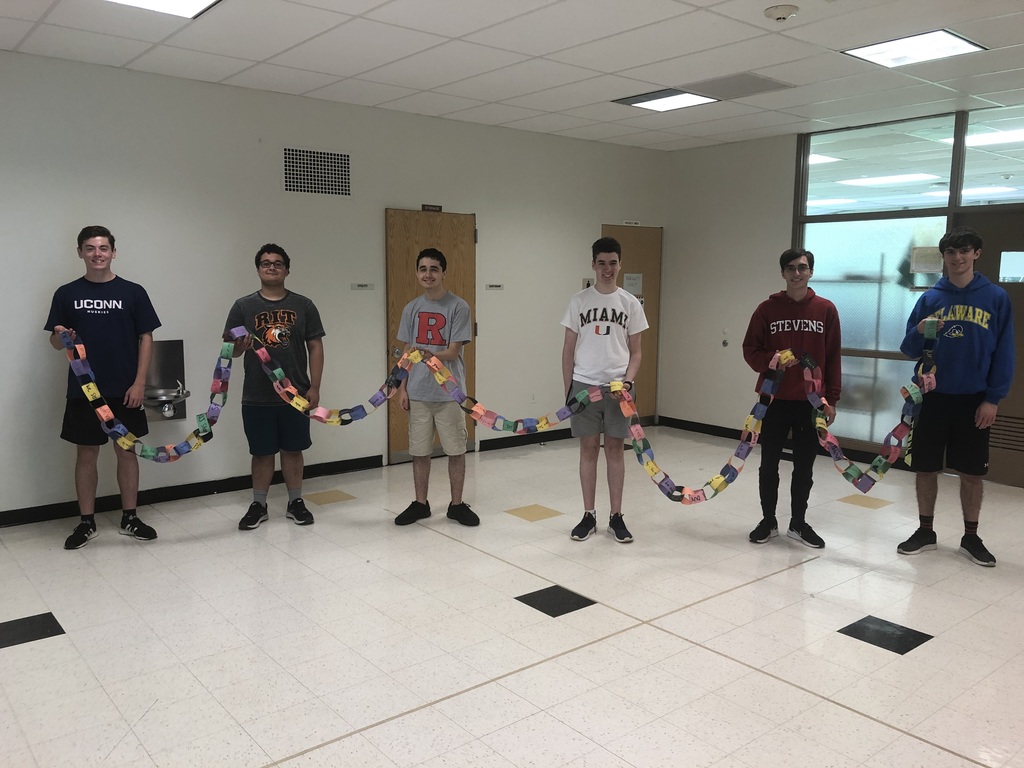 Congratulations to the Class of 2022 on an outstanding prom at the Crystal Plaza last night! A great time was had by everyone! Great celebration to close out a great senior year!!!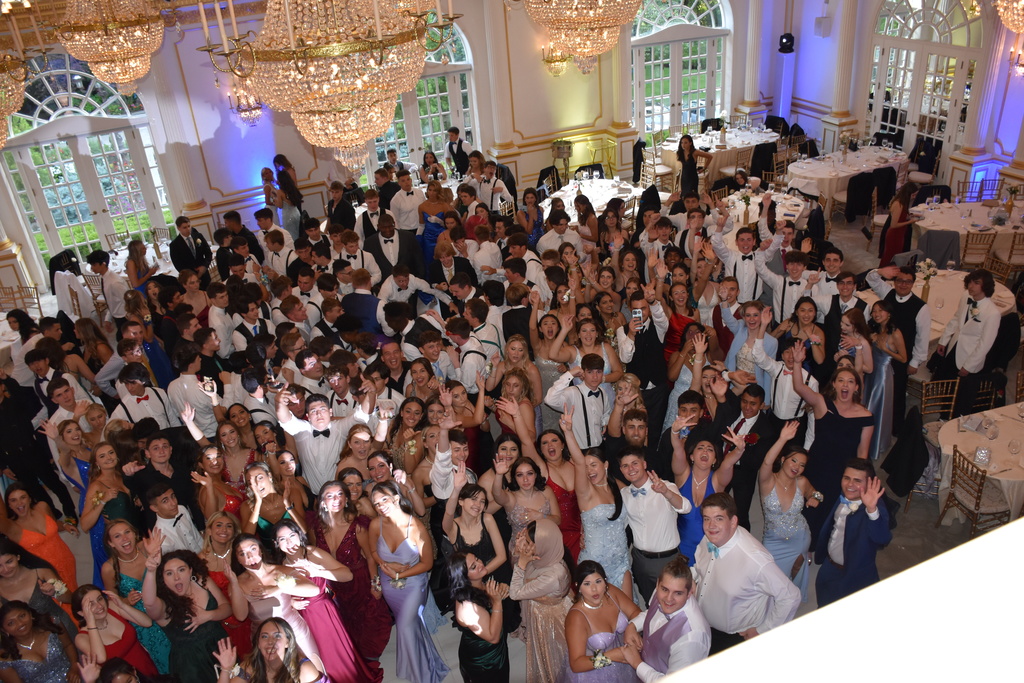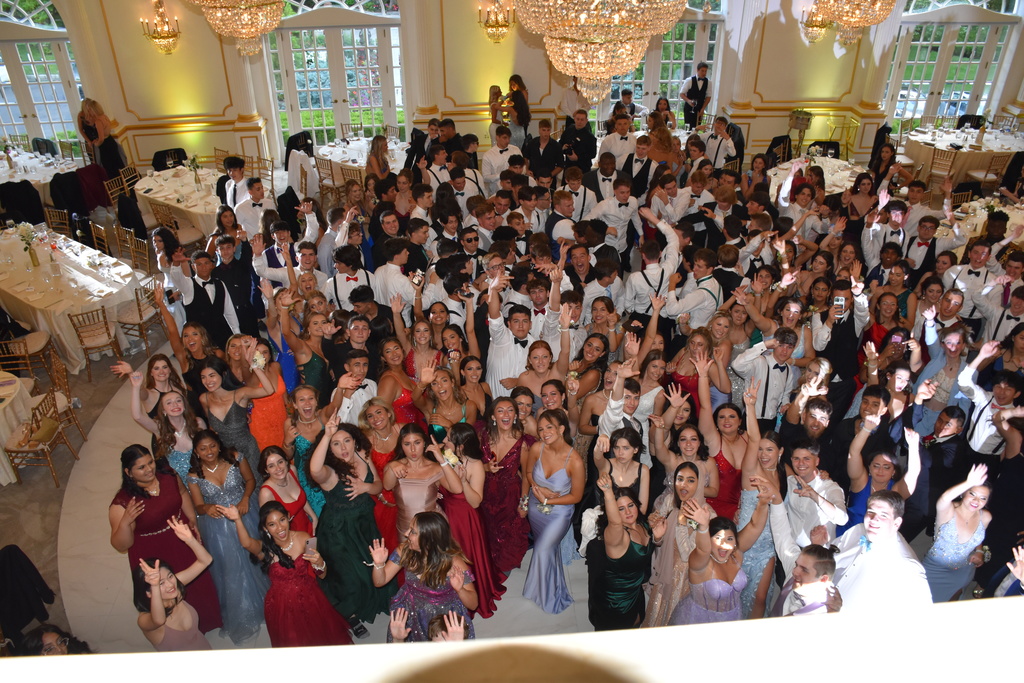 More pics from our Track Champions!!!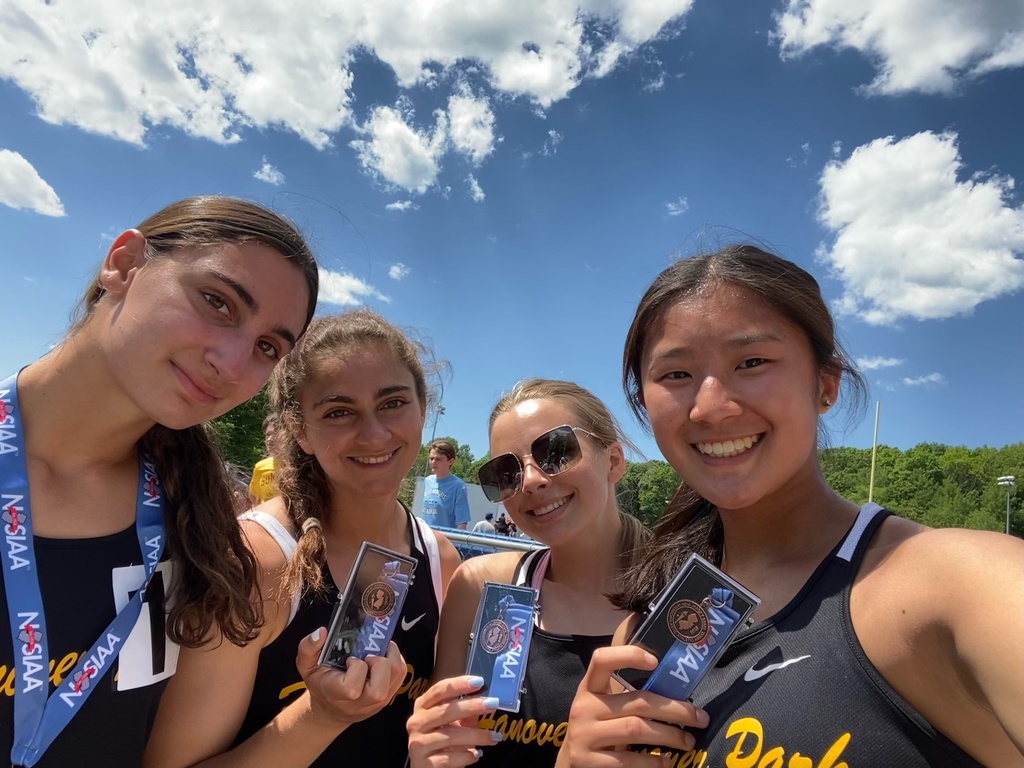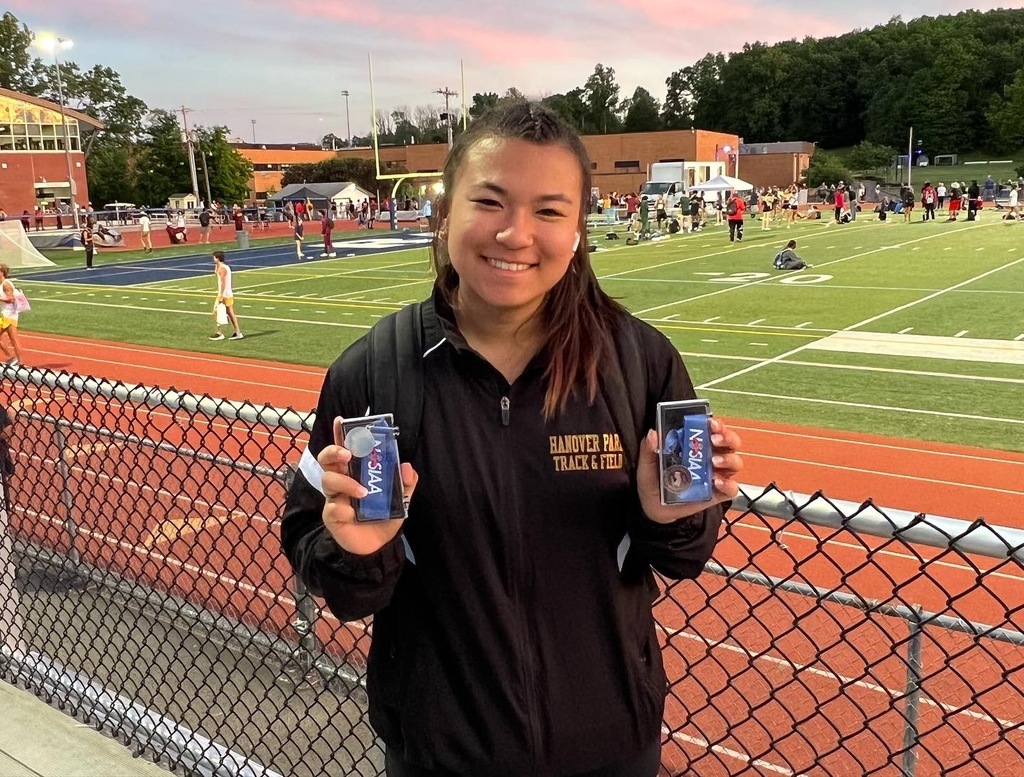 Congratulations to the following Hanover Park track & field athletes that placed top 6 at the State Sectionals this past weekend: A special congrats goes out to freshman Jules Behringer who placed in all 3 of her events. 4th in javelin, 2nd in shot put, and she is your 2022 North 2 Group 2 Champion in the discus!! The 4x8 team of Alex Anderson, Eva Scaglione, Cadence O'Connor, and Tor Cesaro placed 5th The 4x1 team of Tor Cesaro, Eva Scaglione, Nikki Ditta, and Sophia Duarte placed 6th. The 4x4 team of Tor Cesaro, Eva Scaglione, Nikki Ditta, and Sam Bogash placed 6th Dylan Krajkovich 6th in the discus Leanne Gregory 6th in the discus Congrats to all and good luck in the Groups!!!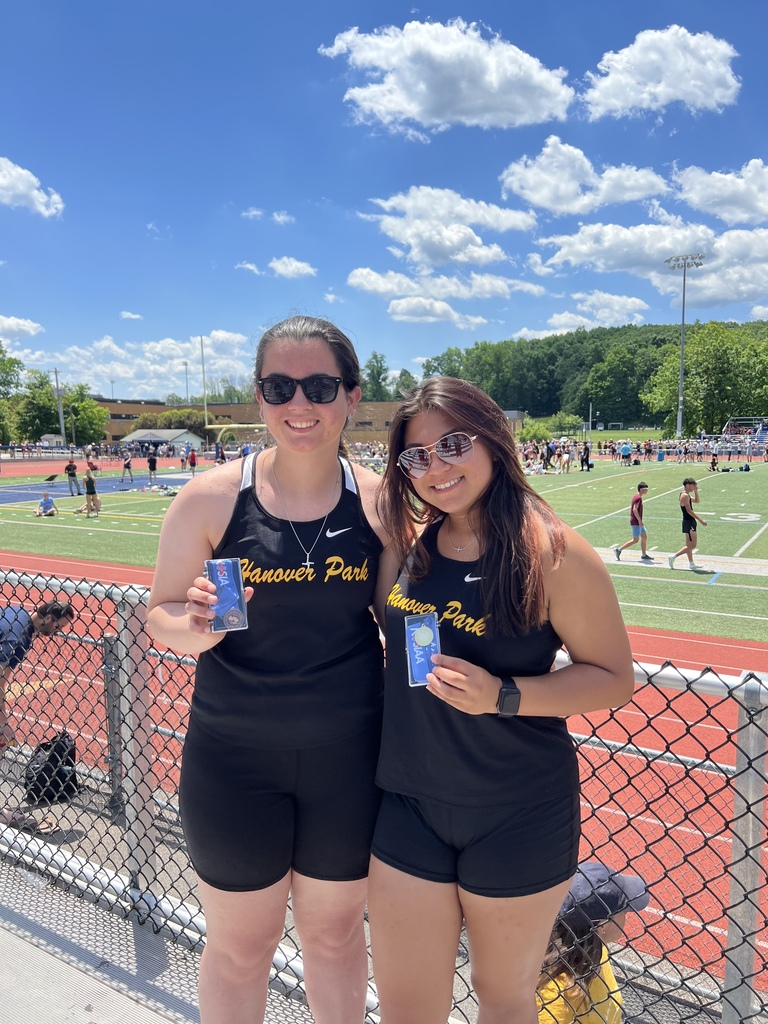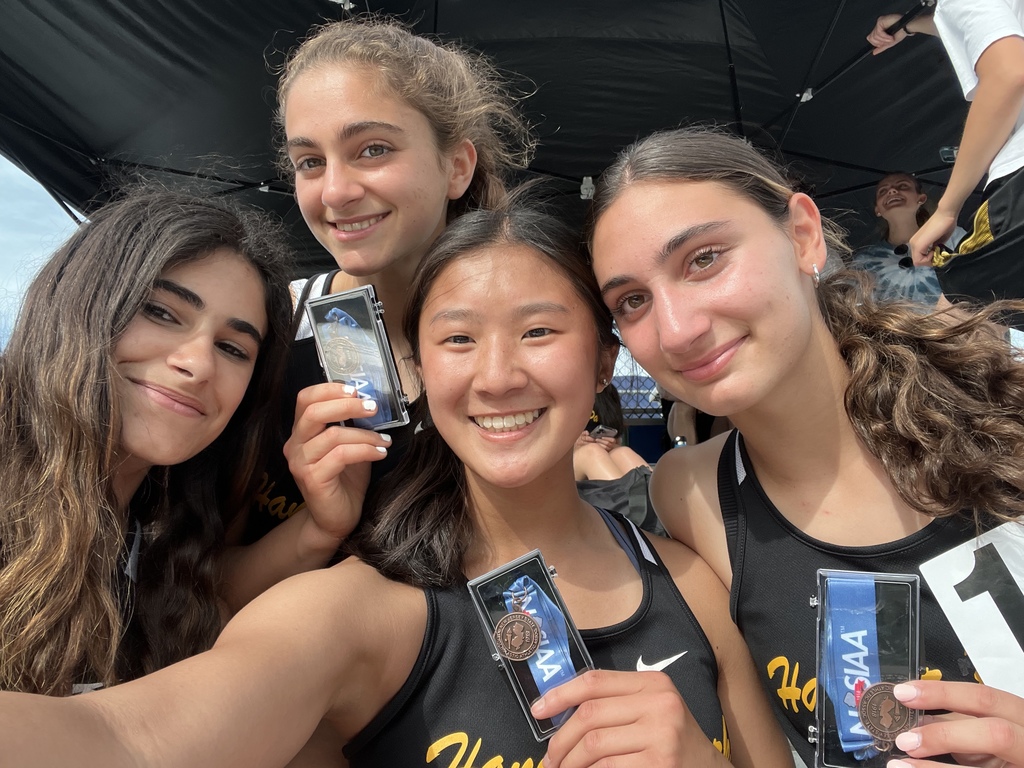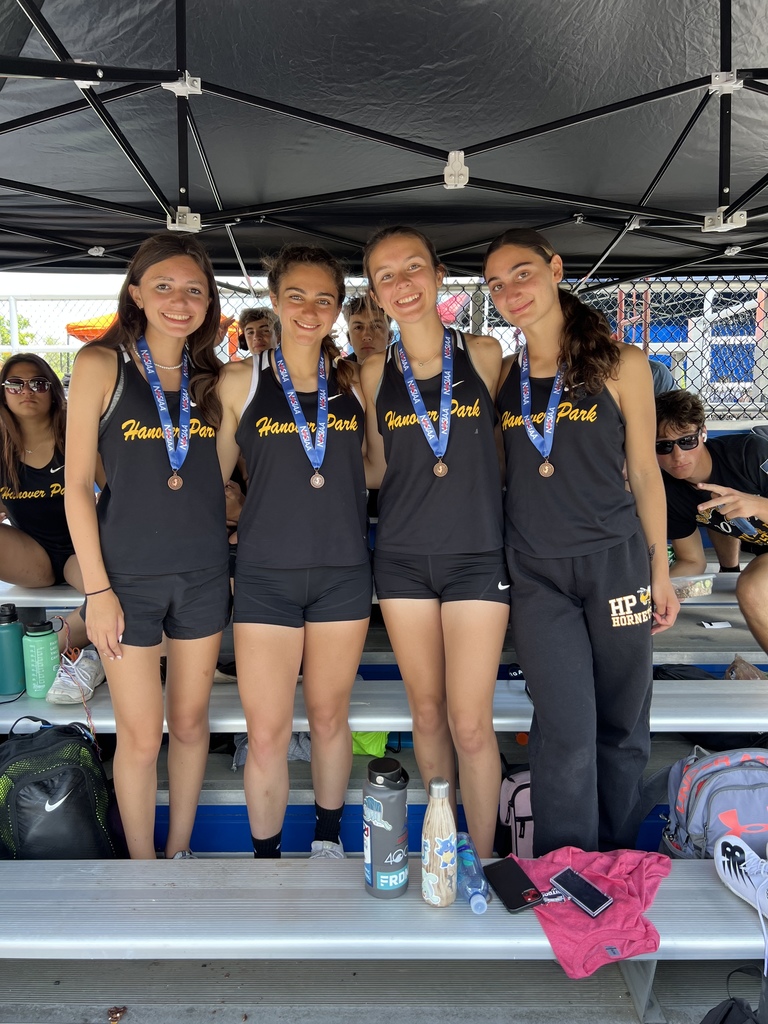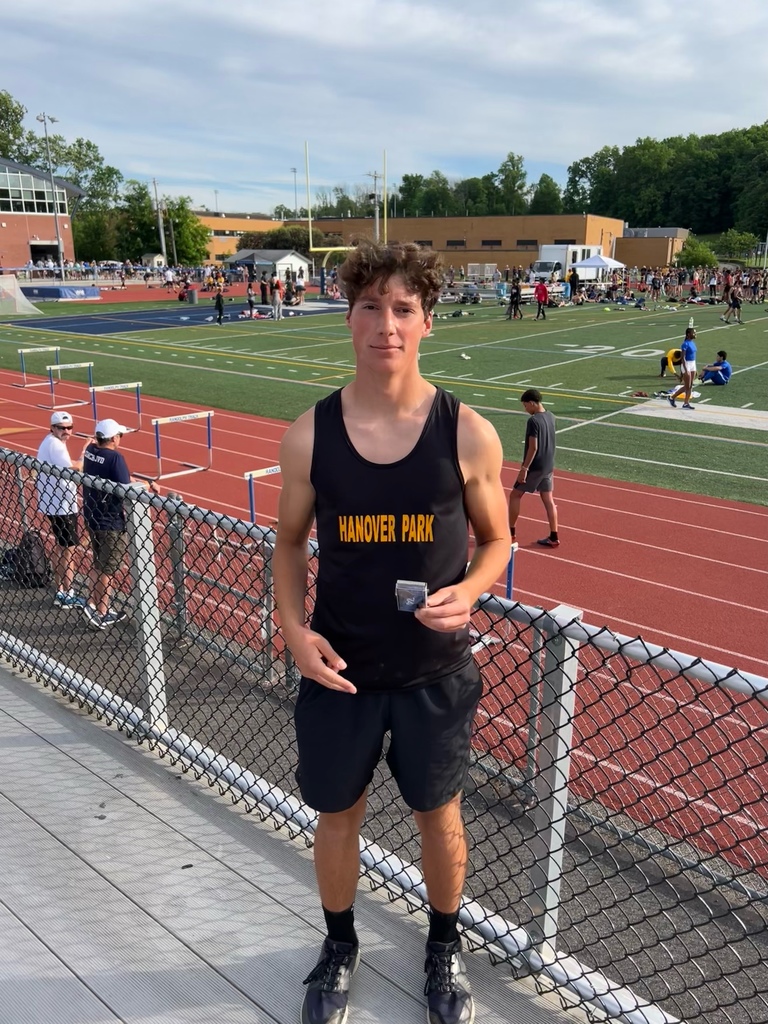 Great time today at the HP Senior Picnic! Thanks to Mrs. Lohmann, Mrs. Rassias, and all the parent volunteers who donated and assisted! It was a great day and a lot of fun for the Class of 2022!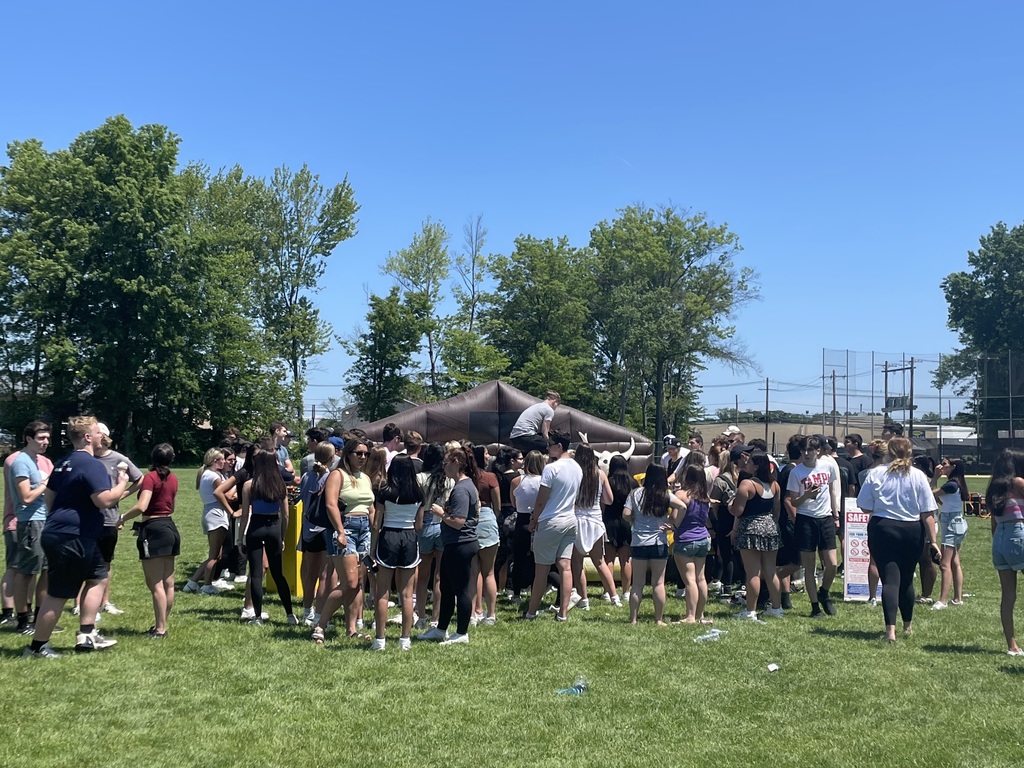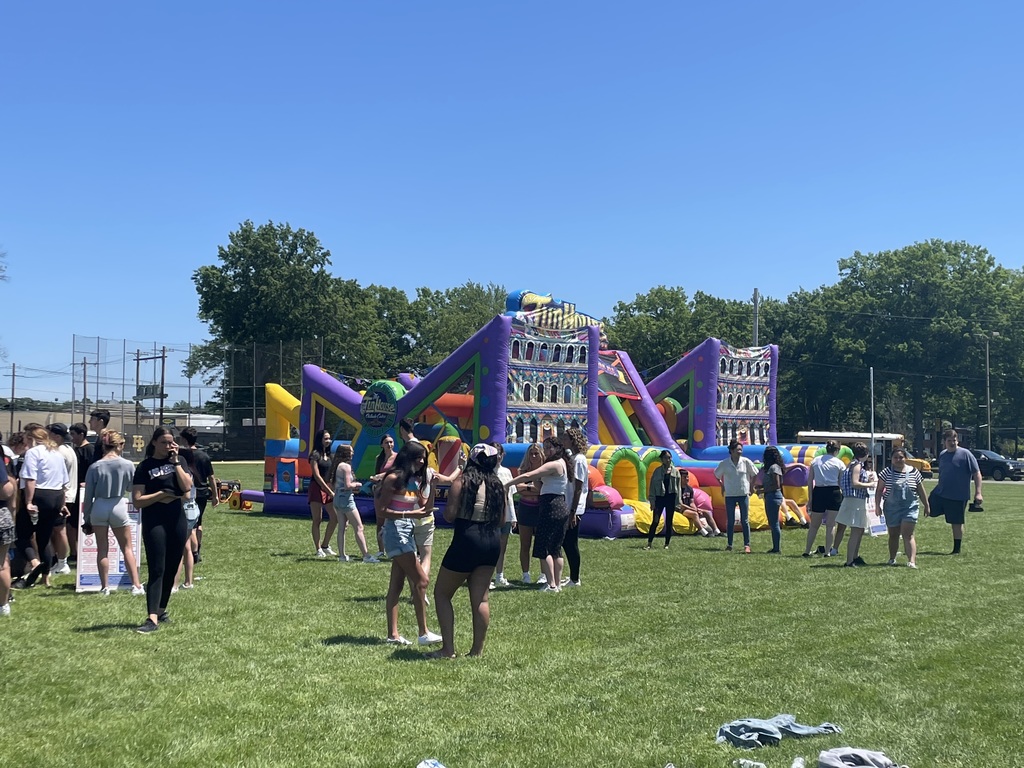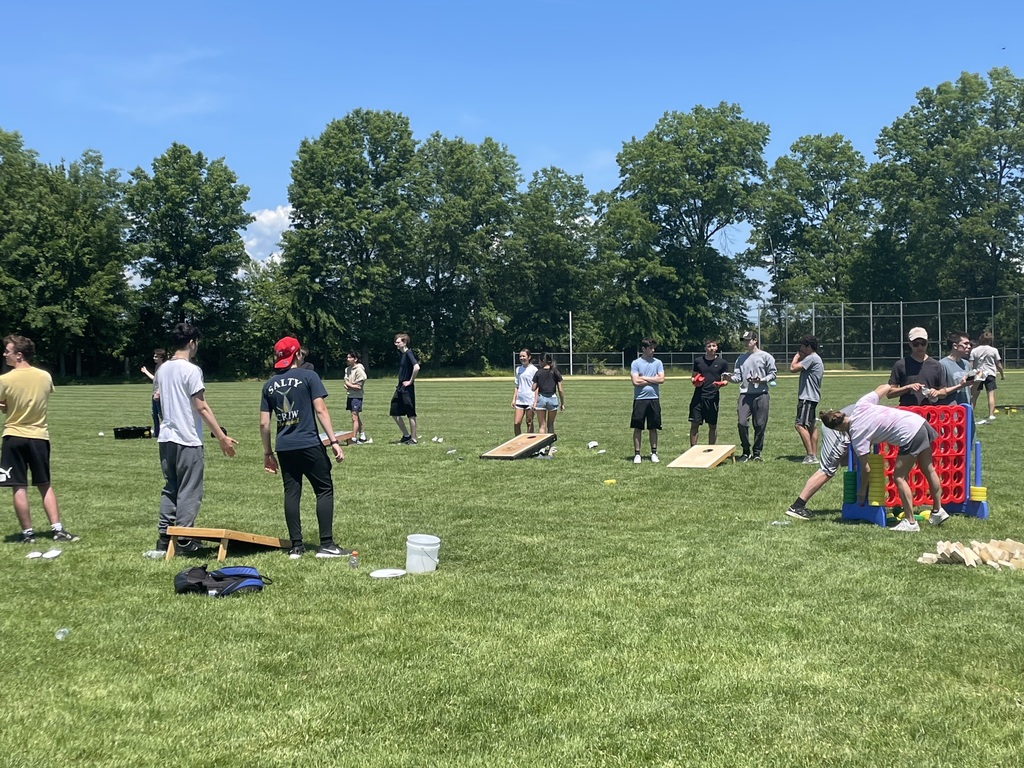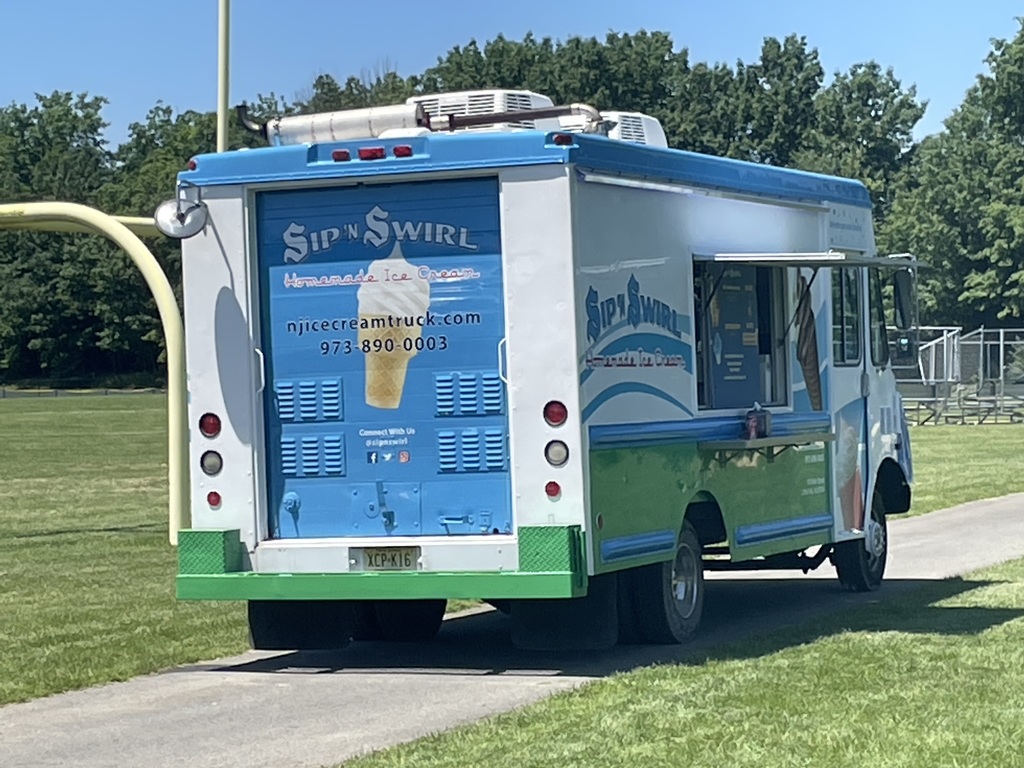 Great job by the HP choir on Friday night! The group sang at the East Hanover Pride celebration and were fabulous as always!!!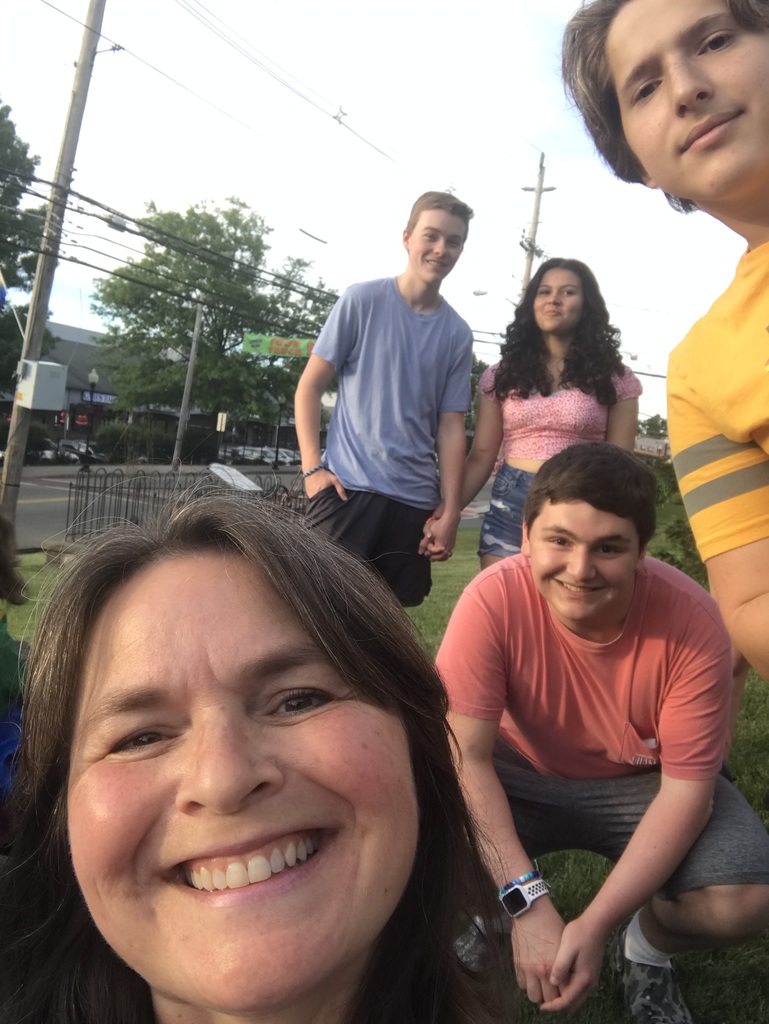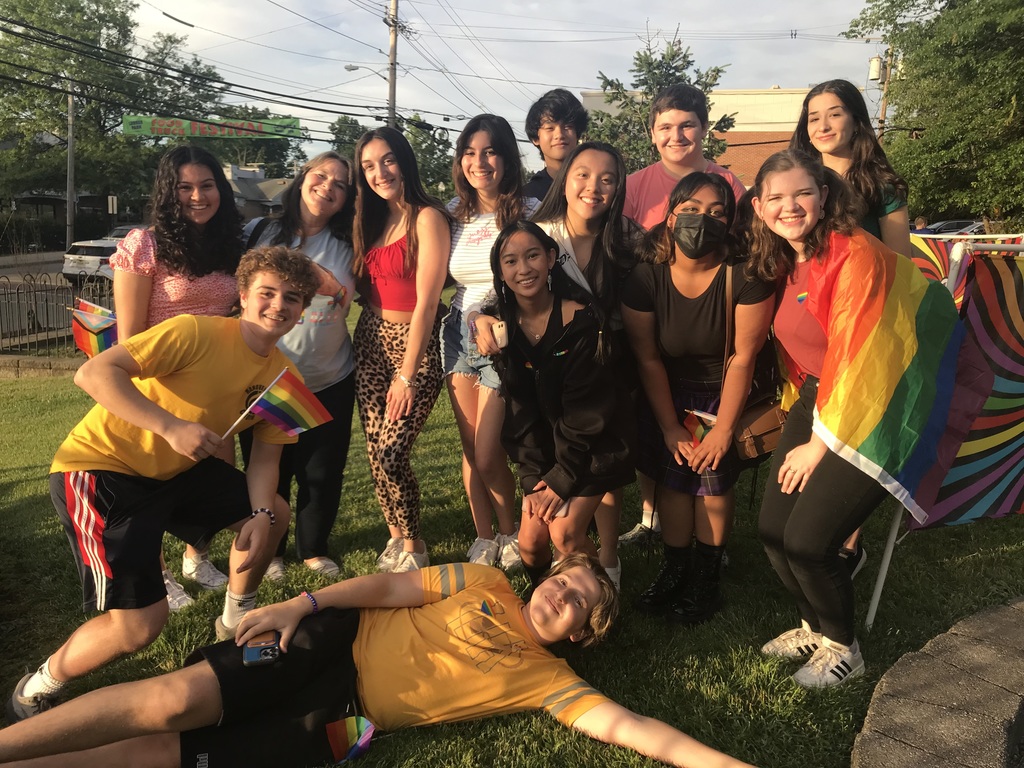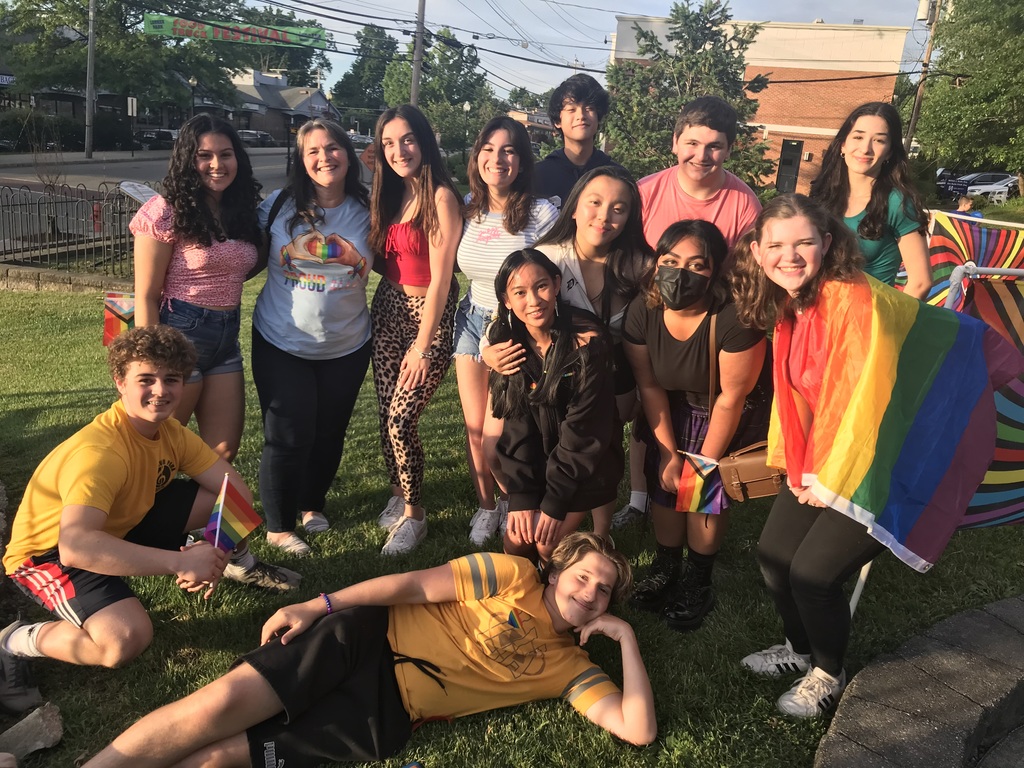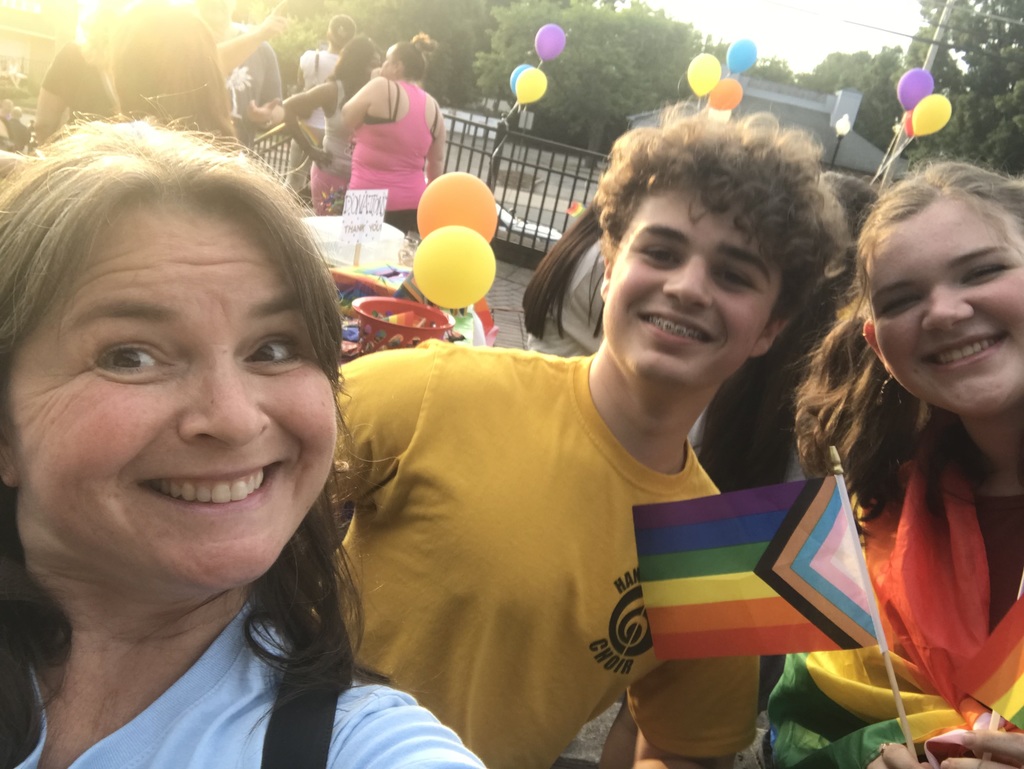 Great program today at HP for our Senior Class. Thanks to Shawn and Alvaro, survivors of the Seton Hall dorm fire, for telling their story "After the Fire." We appreciate you imparting important life lessons and helping us ready our senior class for the next phase in life!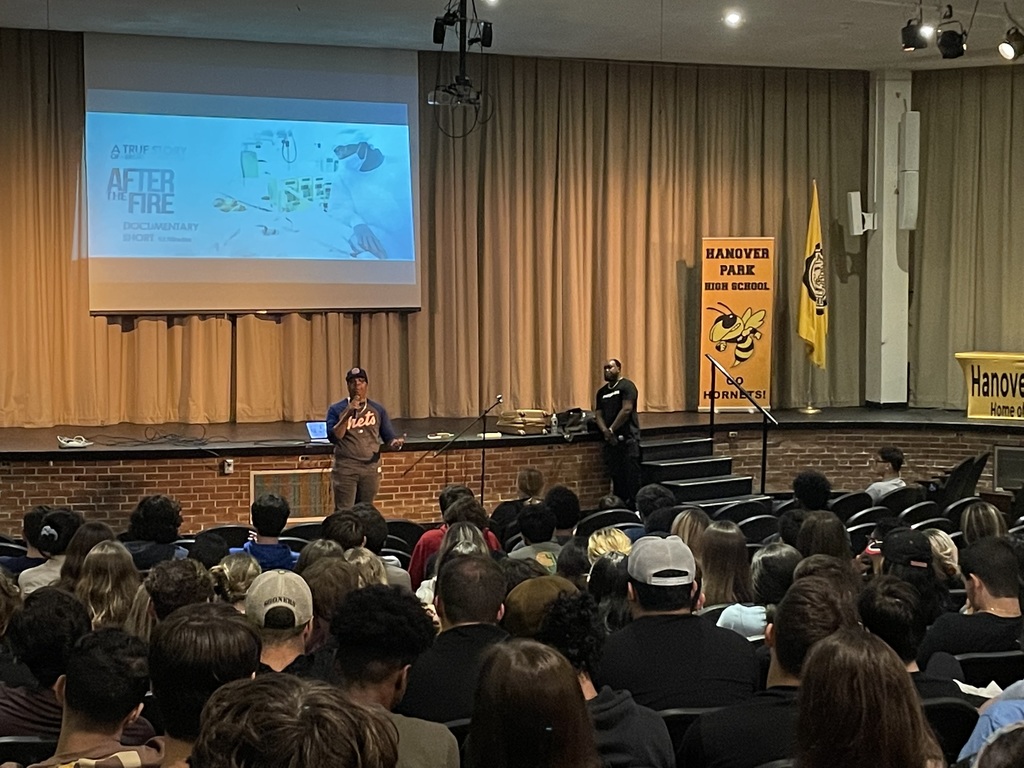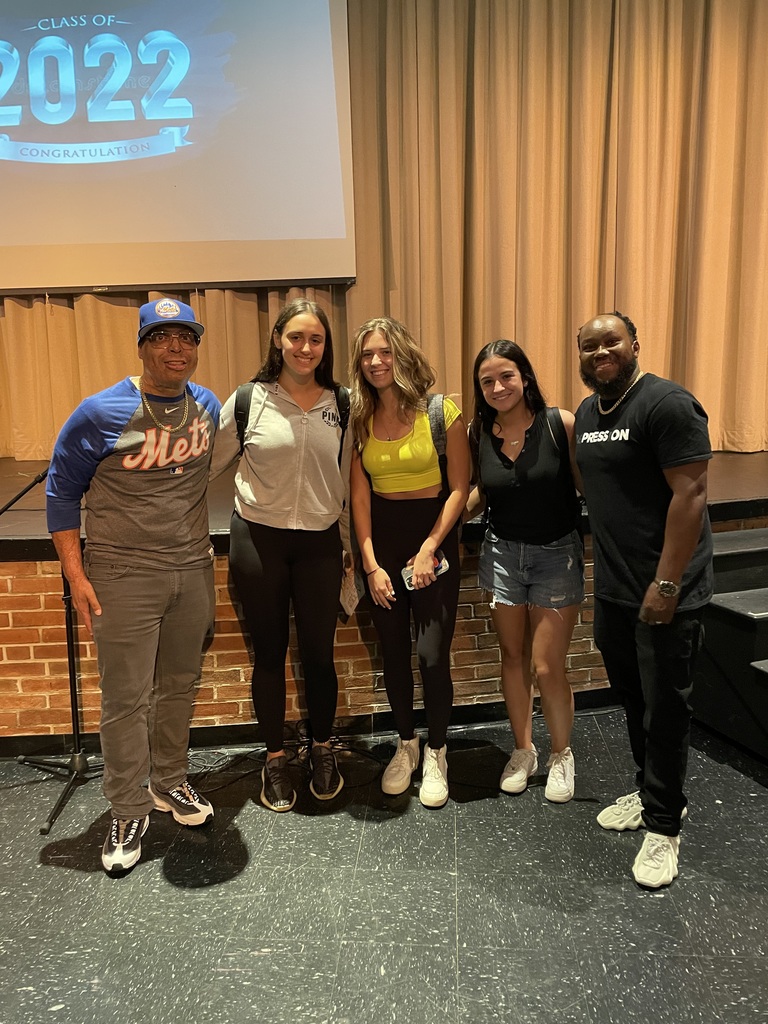 Congratulations to Meilyn Farina, Class of 2022 Valedictorian, and Larissa Motsch, Class of 2022 Salutatorian. Meilyn and Larissa were honored by the Morris County Superintendent's Association at a banquet last night. Great things are abound for these two amazing young women!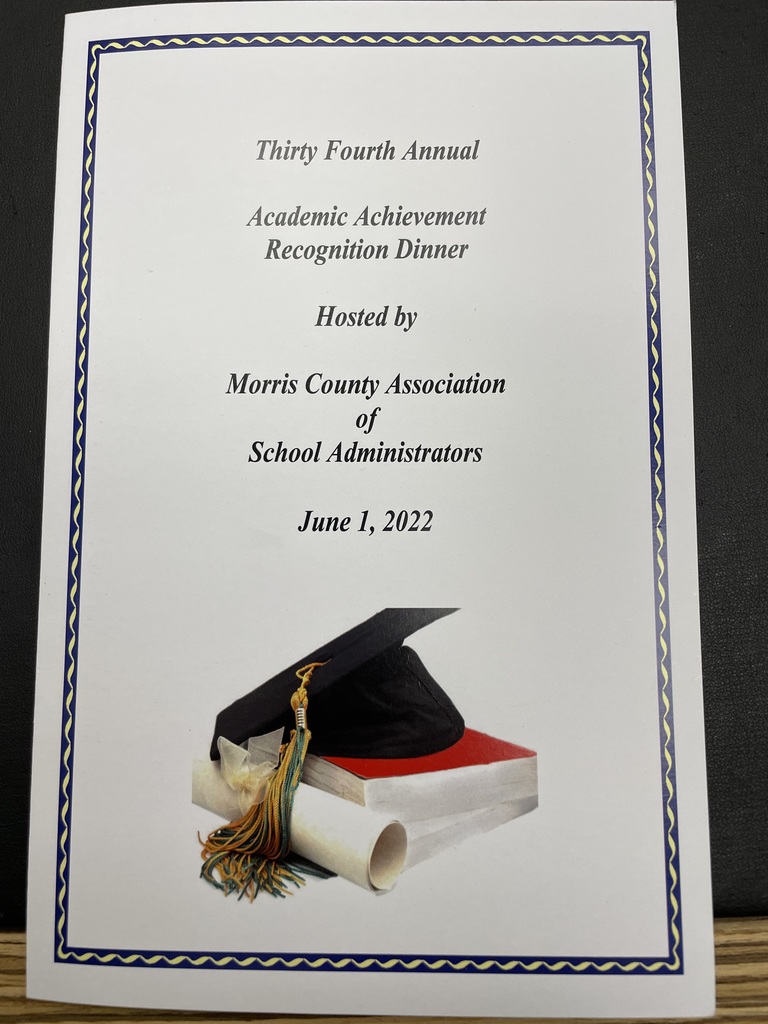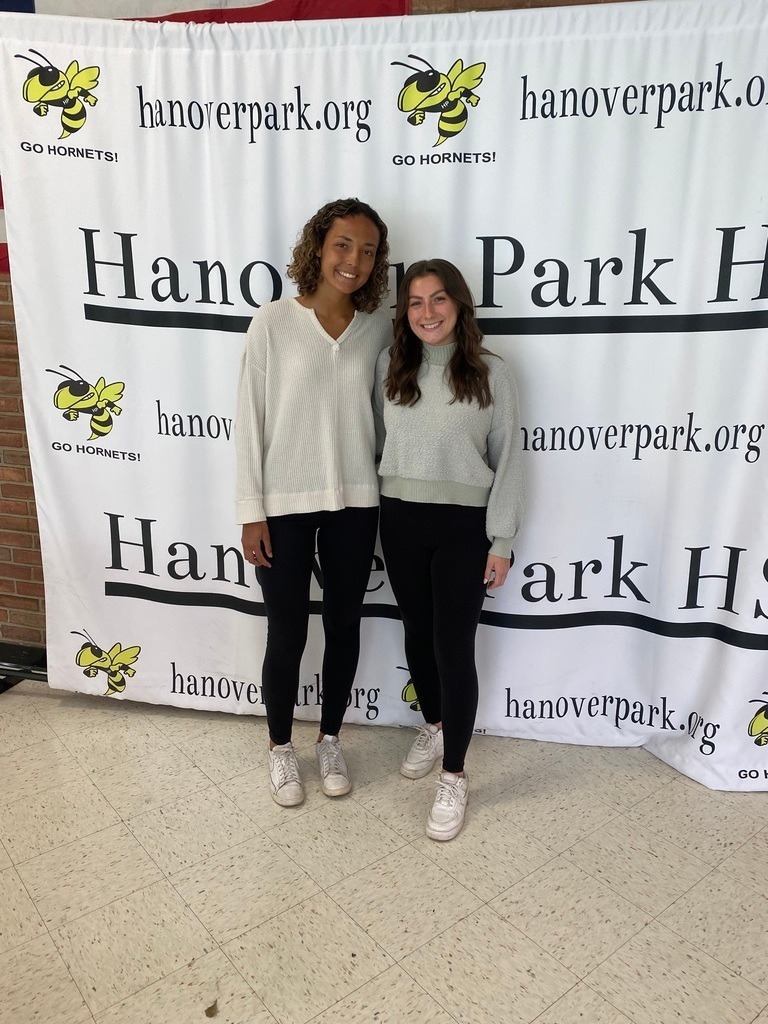 Congratulations to our June Students of the Month: Maddalena Grieco & Billy Olszewski. Keep up the Good Work!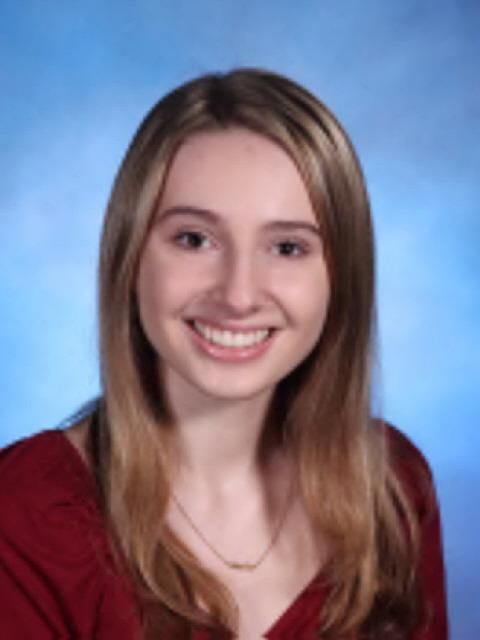 Happy Thursday Morning! 🐝Hats off to Logan, our latest" Random Act Of Kindness" recipient! I challenge our HP Family to do a Random Act of Kindness today and every day! This world is constantly challenging us, but the opportunity to be kind is always there. #WeAreFamily 🐝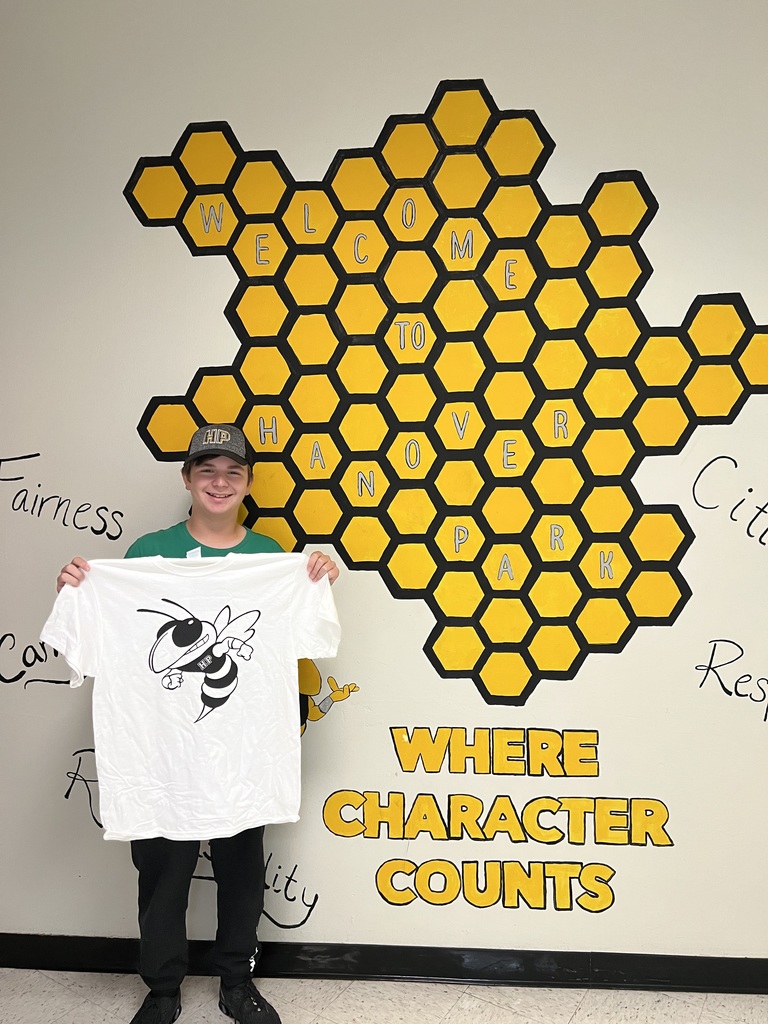 Thanks to all who participated in yesterday's WP vs. HP Annual Chess tournament. HP's Chess club meets every Thursday during the year, If you are interested in joining, please reach out to Mr. Silva. Thank you to Mr. DeRosa and Mr. Braine for hosting such a successful event♟️♟️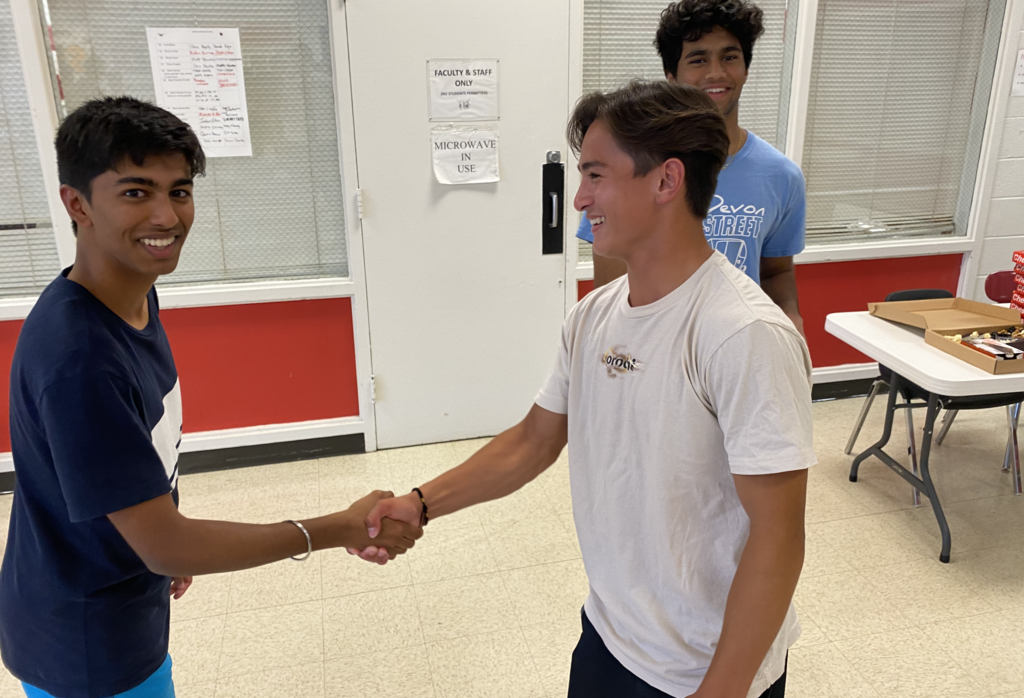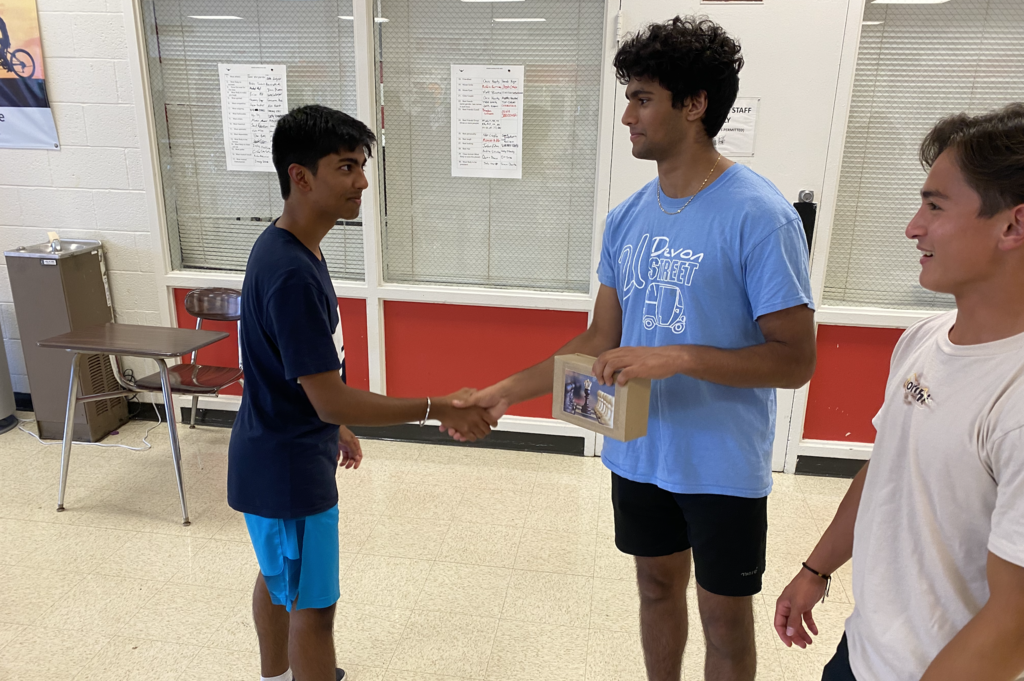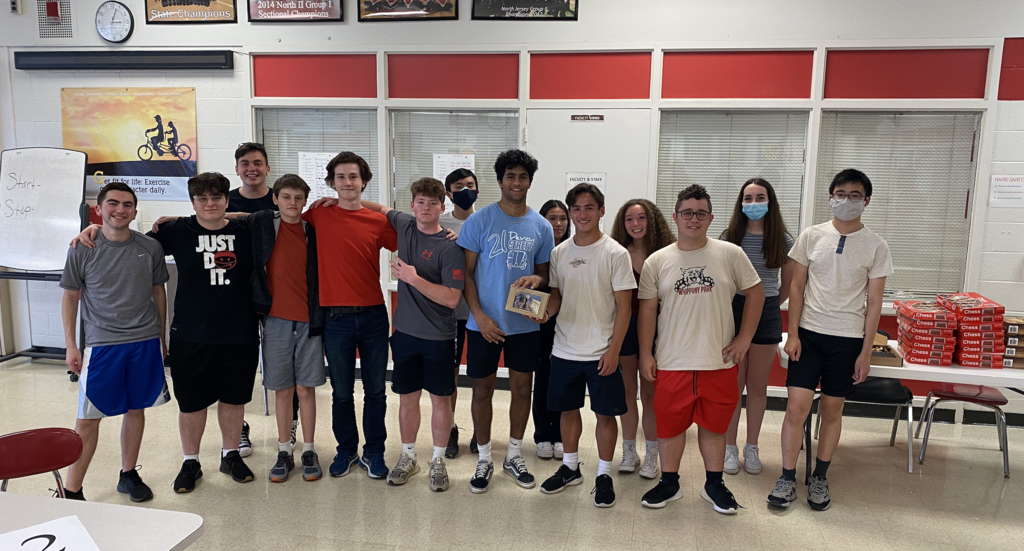 Congratulations to Erin Peters on a fantastic performance of "Outside The Box." Erin not only starred in this wonderful musical but also directed and wrote the music and script! Congratulations to the cast and crew on a terrific performance. #GoHornets #WeAreFamily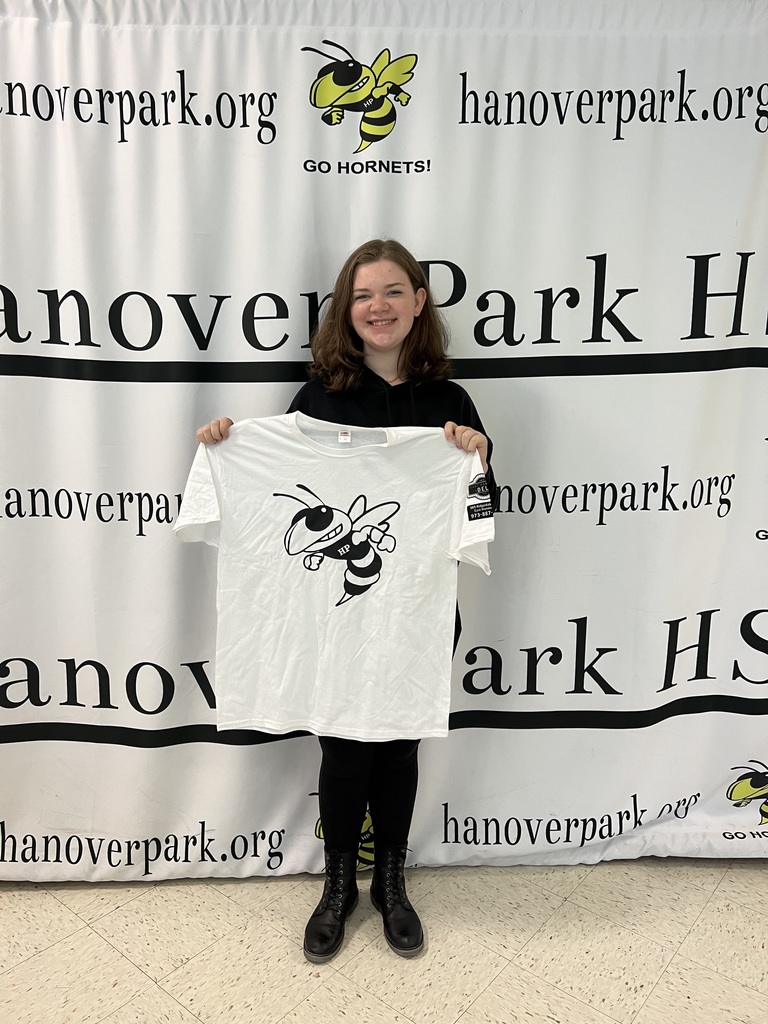 We are pleased to announce that HP has once again been designated as a "No Place for Hate" Gold Star school for the 10th year in a row! Without our students' commitment to creating a safe & inclusive learning environment for all, this recognition would not be possible. #GoHornets