Congratulations to HP's Exemplary Educator Award winners, Mrs. Yingling, Mrs. Fulton, and Mr. Lunetta. These outstanding educators were honored at tonight's BOE meeting for their hard work and dedication to teaching our students. Thank you for all that you do!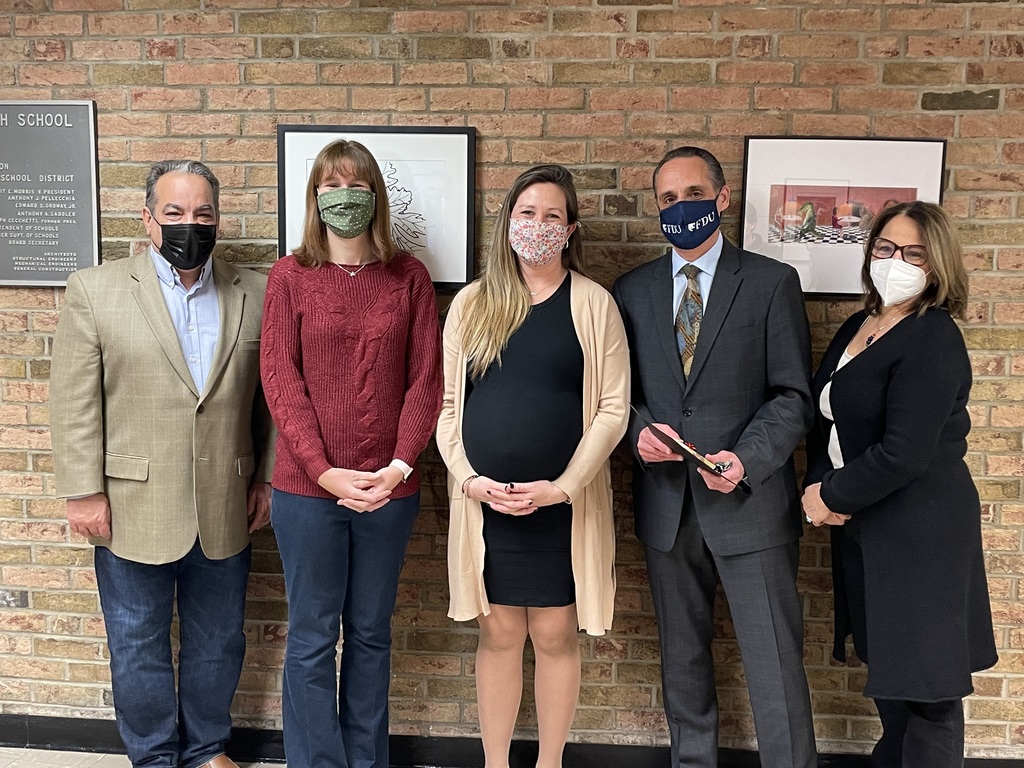 Congratulations to our February Students of the Month Dominique Mercadante and Owen Winters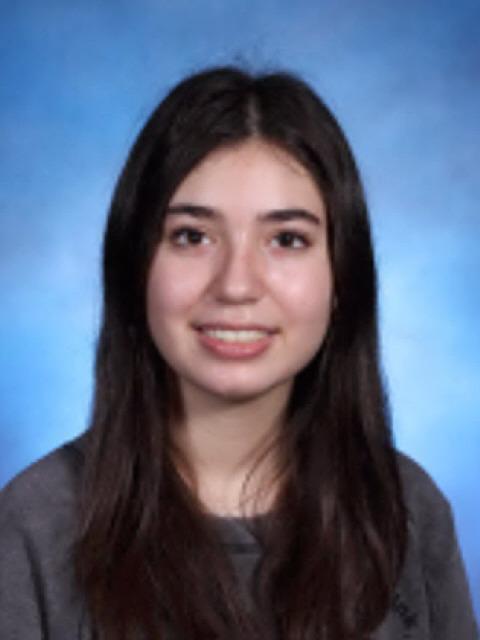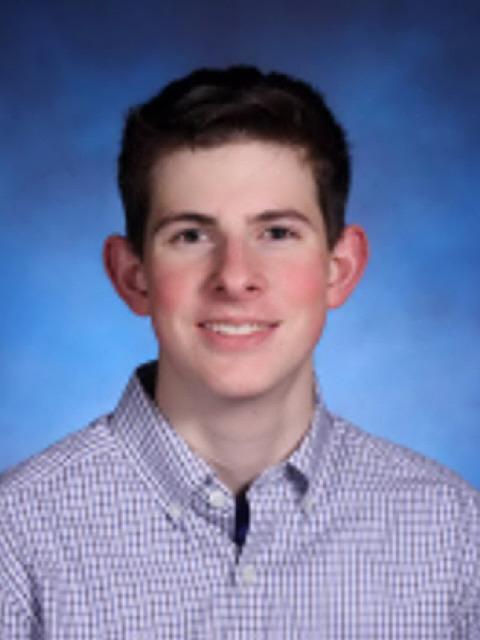 Congratulations to the following HP wrestlers who placed at the Morris County Tournament. Great job boys! 1st- Vincenzo LaValle 2nd- Lou Paradiso 3rd- Santino Danise 5th- Joey Borello 5th- Anthony Rios 6th-Massimo Mancini 6th-Nick Davino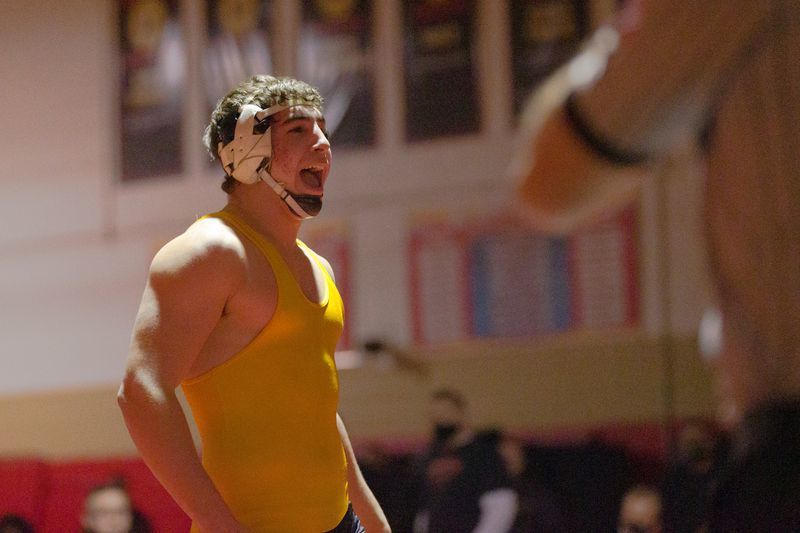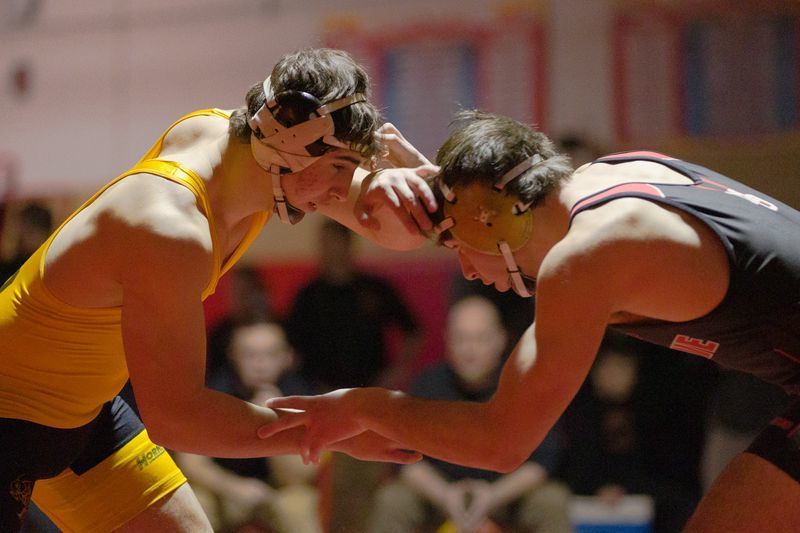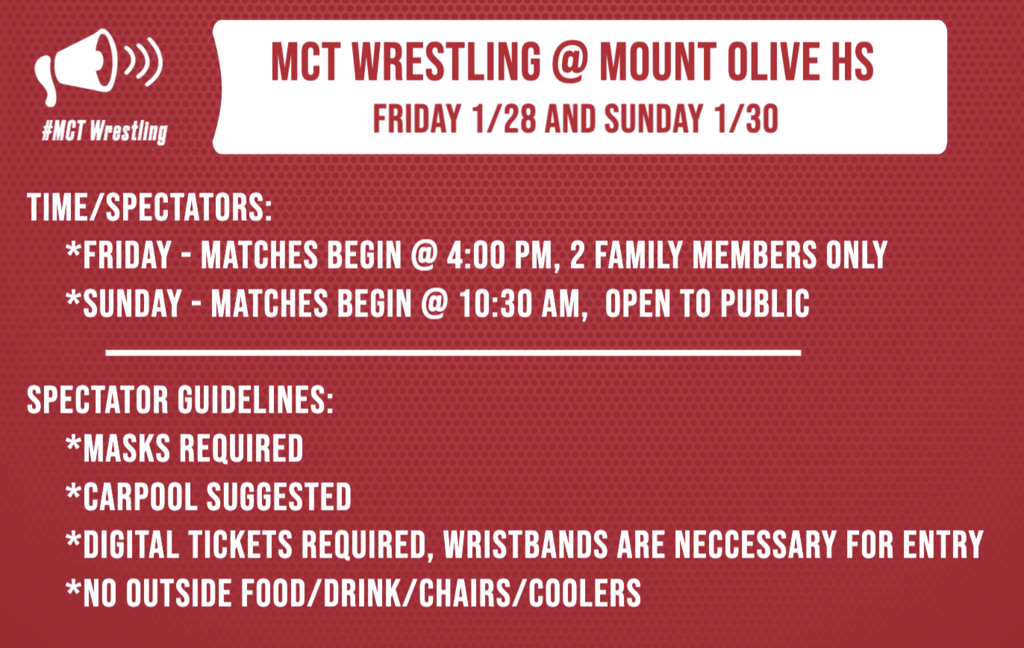 Congratulations, Daniel Batrachenko, on breaking the Hanover Park school record in the 50 freestyle with a time of 25.06! Keep up the great work!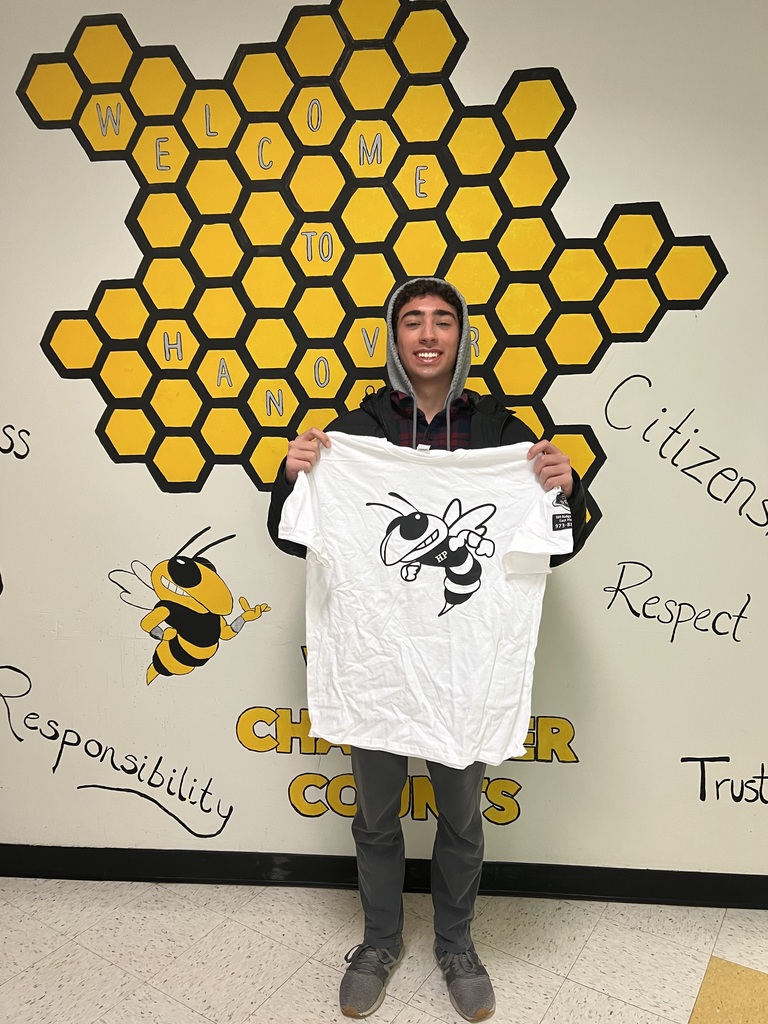 The NJSIAA and ShopRite have teamed up to award the top 4 NJ schools as Shoprite Cup winners, based on most points earned during state championship competition, along with exceptional sportsmanship. We are proud to announce HP placed 4th in Group 2 for the entire state of NJ!
Due to a broken heating pipe impacting heat in all of building 1 which includes the commons and cafeteria, Hanover Park will enact an early dismissal on Wednesday, 1/26. Dismissal will be at 12:18 p.m. All athletics and extracurricular activities will remain as scheduled.
Congrats to Tina LaRosa for being selected as a contest winner on TikTok for the company MyMuse. She wrote a jingle & wona $20K grand prize! Tina donated a portion of her winnings to Experience Camps for Grieving Children! Great work Tina!!!
https://vm.tiktok.com/TTPdjTrVhB/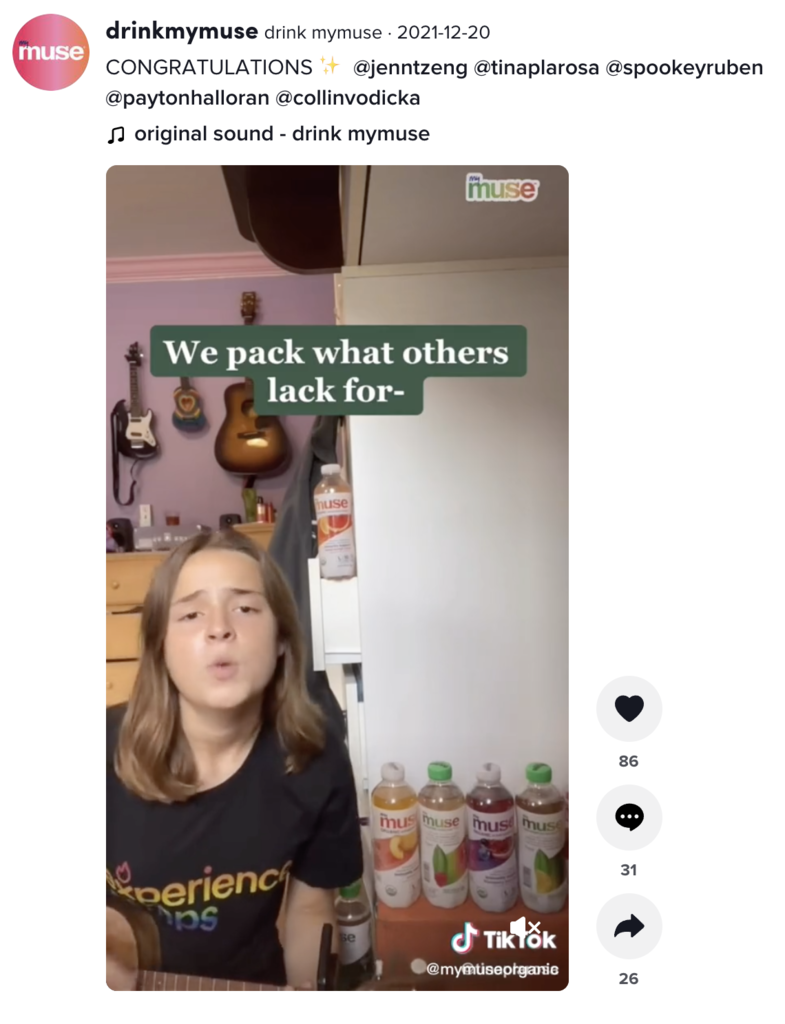 Congratulations to Alyssa Alfano and Abigail Huang who were honored at the New Jersey Girls State Coaches Association banquet and received All-state Honors as well as being voted onto the All North II Top 20 in Girls Soccer. Great job girls!!! #GoHP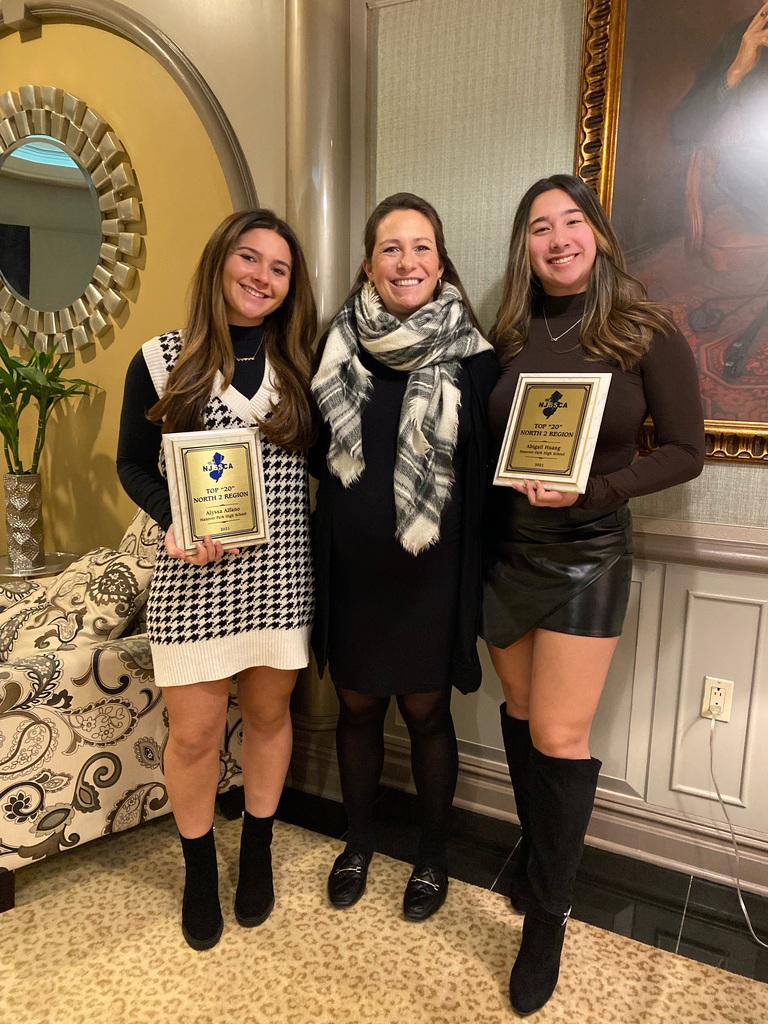 Congrats to Ed Karpinski for being selected by NJ.com as the 3rd Star this week. Ed scored 4 goals & added 5 assists in a 10-0 win over Parsippany. 3 of those goals came in succession for a natural hat trick. Ed now has 8 goals and 10 assists during a 6 game point streak.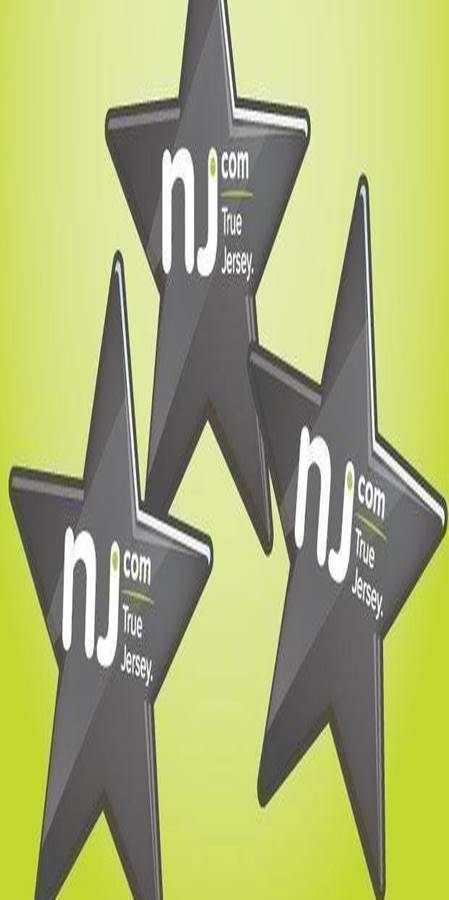 Congratulations to our first Random Act of Kindness winner for 2022, Justin! Keep up the great work! #GoHornets! #WeAreFamily "You can never know the ripple effect you create with one tiny gesture of kindness." – Elle Sommer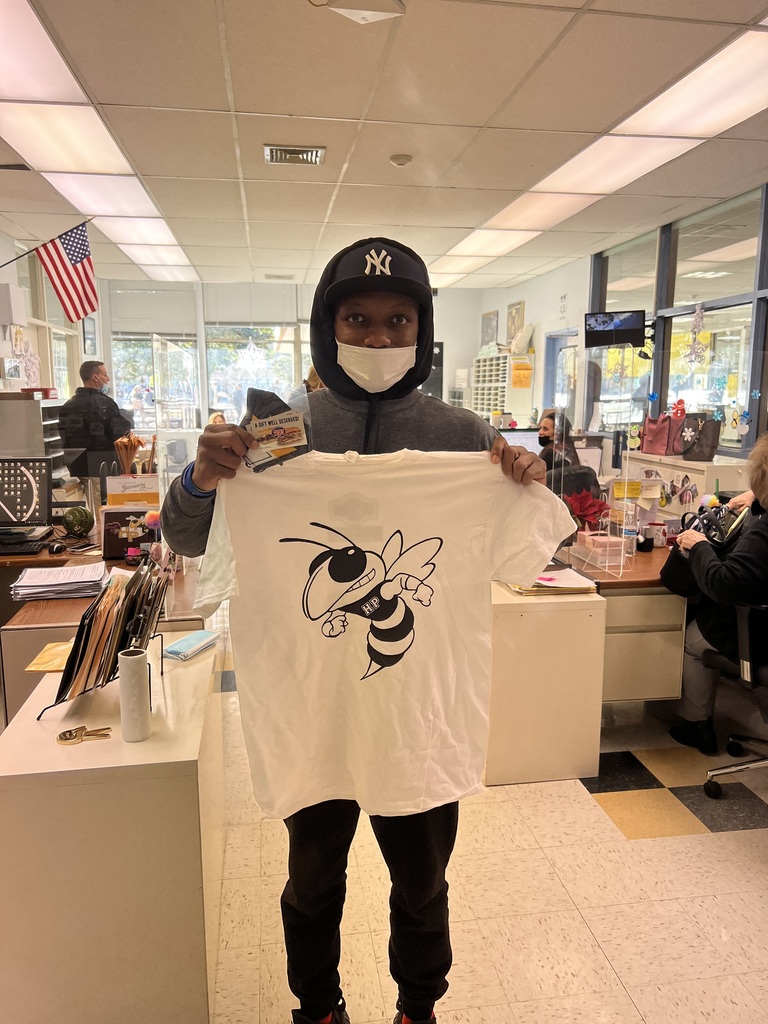 For the 6th consecutive year, The Hornet's Sting received a first-place award from the American Scholastic Association Contest. Congratulations to the entire production on this outstanding accomplishment!  If interested in joining, contact Mrs. Siciliano.
Congratulations to the Park Dance Team for placing first at the Impact Cheer and Dance Challenge this Saturday! Great job girls!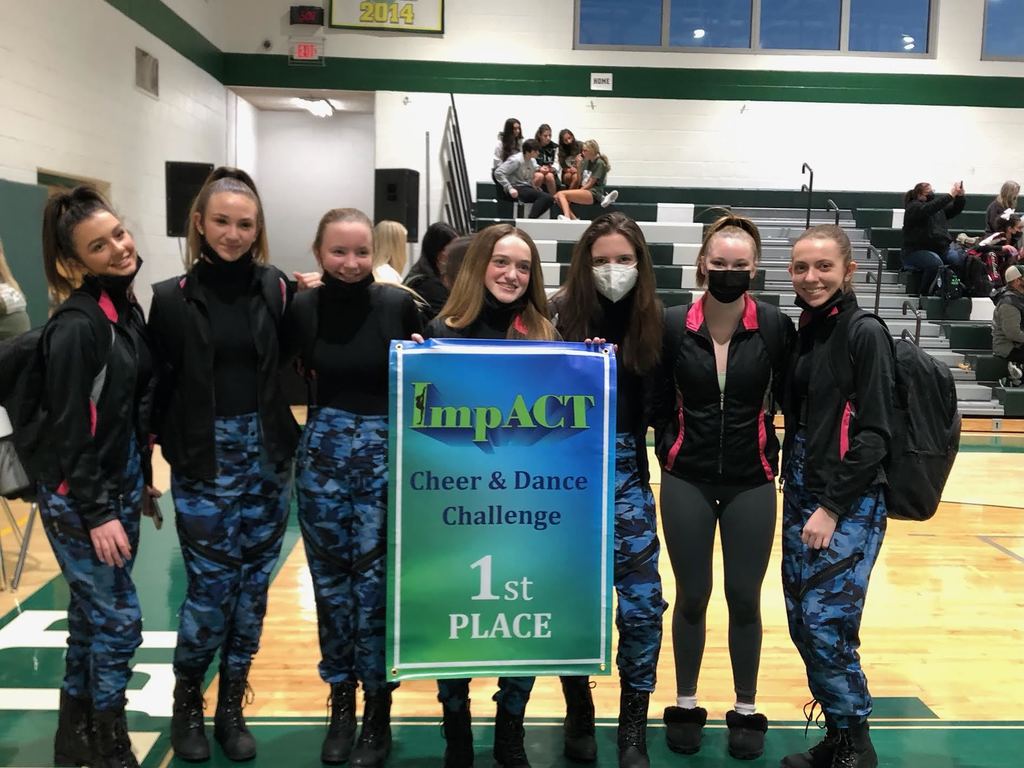 Congratulations to Mrs. Yingling on being named as HP's recipient of the Governor Educator of the Year Award. Kudos to Mrs. Yingling on a job well done and for being an outstanding teacher, mentor, and role model to our students!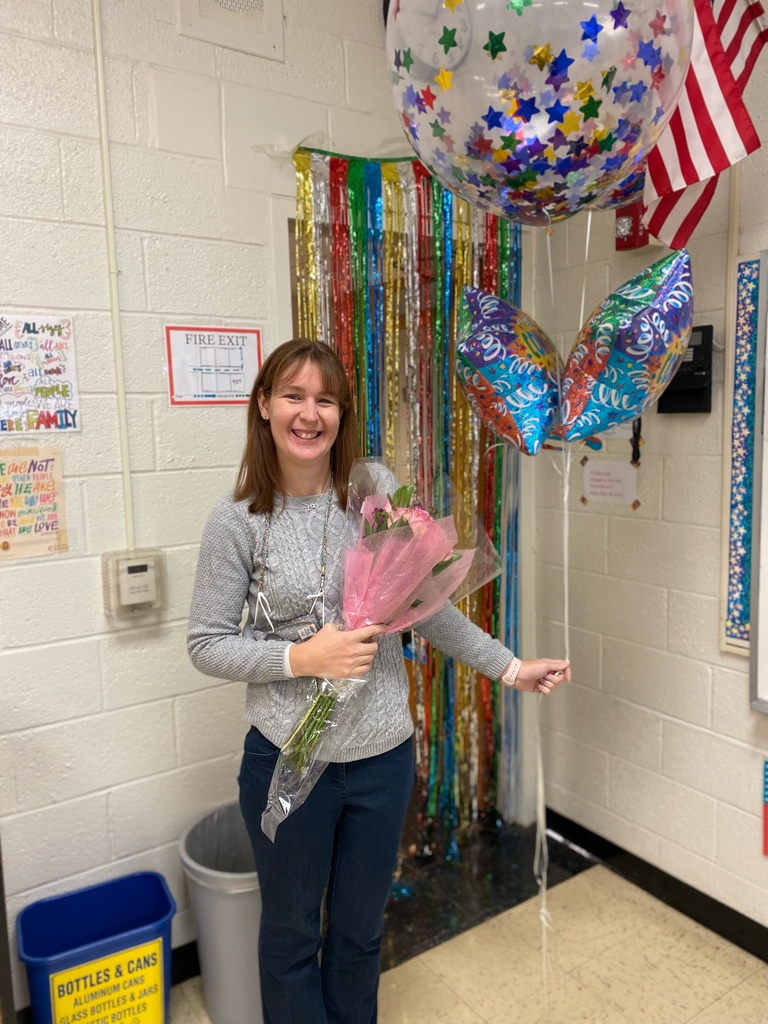 Mrs. Apicella displays the Origami Color Scheme Snowflakes that her Introduction to Art class made after studying about colors.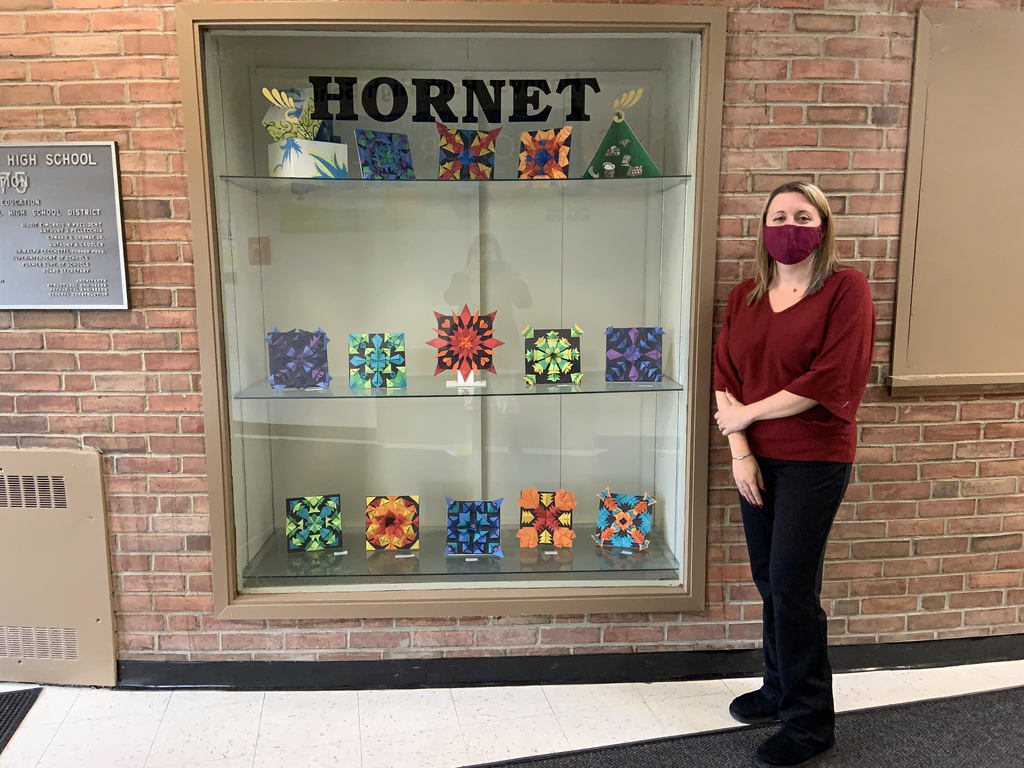 Congratulations to Abby & Genesis, our latest Random Act of Kindness Recipients. #OnceAHornetAlwaysAHornet #KindnessMatters A Random Act of Kindness is giving your best self to others without requests or promise of return on investment.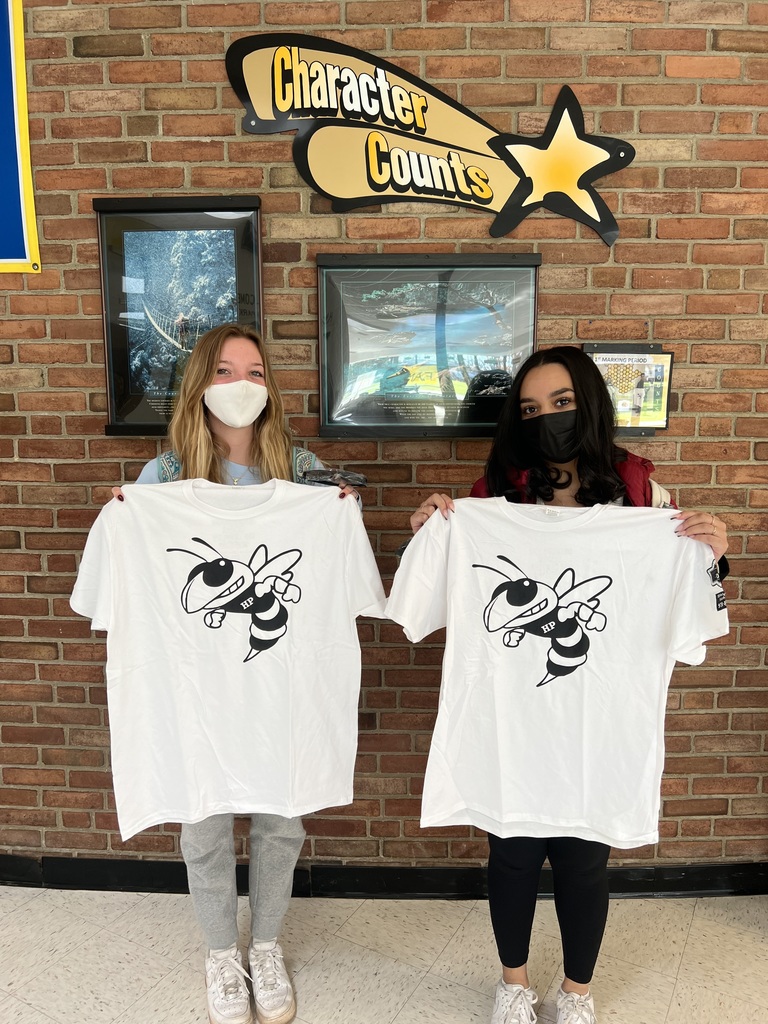 Congratulations to Dawson, our November Jets Upstander of the Month! Keep up the great work! Go Hornets! We Are Family! #JetsTackleBullying @nyjets @STOMPOutBullyng @LoveBethpage
Congratulations to the Hanover Park Golden Hornet Marching Band for ranking in the top 15 bands in Group 2 at the US Bands National Championships this weekend in Allentown, Pennsylvania. The band earned their highest score of the season. #GoHP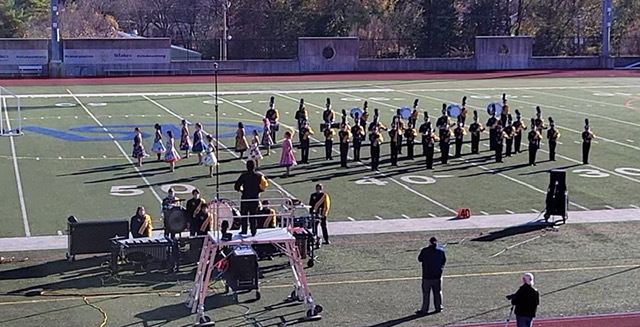 Thank you to everyone who supported the Class of 2022's Haunted House! It was a fun night and we were happy to have pulled it off. Thanks to Lisa Mita for these great photos and thanks to all that assisted with this great event!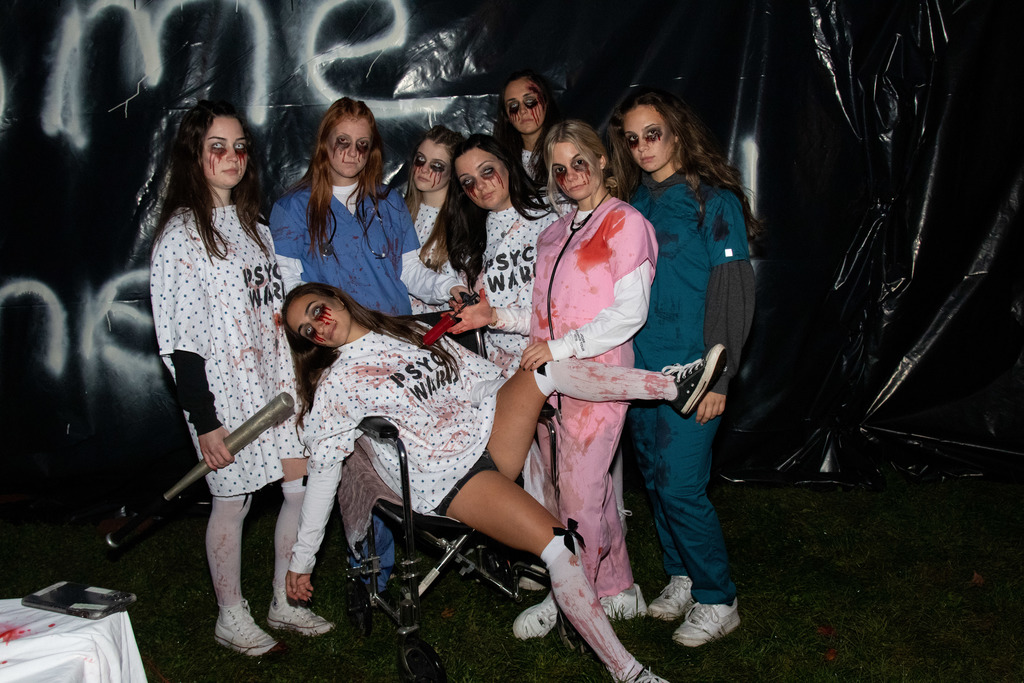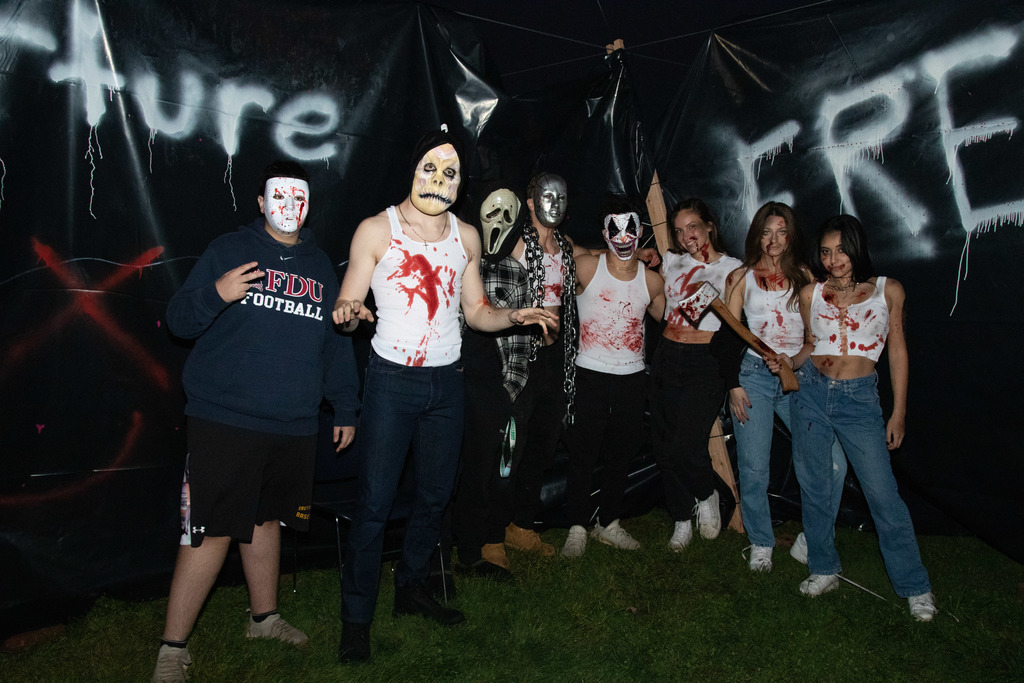 Hanover Park HS Speech and Debate Team was back in person this weekend after a two-year hiatus. Congratulations to all who participated, and Good Luck the rest of the year! #CultureWins #Speech #Debate